She started on a cool note but err… She shocked everyone! Watch her Dancing half Nude at Iyanya Kukere Concert in Manchester.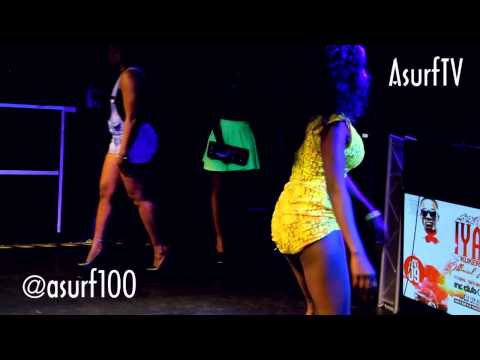 Comments
About the author: bobalash View all posts by bobalash
Pianist and Entrepreneur. Chat me up? follow @bob_alash

Twitter -
So, Seyi Shay and Wizkid featured in this new video titled 'Crazy', and Seyi Shay seems to have done something very crazy; she grabbed Wizkid's ... Full story
The couple brutalized by a police corporal in Lagos, Ejeh and Grace Smith, is suing the police authorities for damages. The Lagos couple that was brutalized ... Full story
Boko Haram insurgents kidnapped at least 185 women and children, and killed 32 people in a raid in northeastern Nigeria this week, local officials and ... Full story
Gospel singer, Kenny Saint Brown does not believe she lost out in the APC primary elections but rather her mandate was stolen Gospel singer, Kenny Saint ... Full story
Boko Haram leader, Abubakar Shekau, has threatened to attack the Emir of Kano, Muhammadu Sanusi II, in retaliation for the Emir's call on Kano residents ...
The police have arrested other six cops at the scene of the torture of a couple in the Lekki area of Lagos State. A police source ... Full story
Maheeda is dreaming of sleeping with President Goodluck Jonathan! We will never stop hearing and amazing at what Naija Bad Girl, Caroline Sam, aka Maheeda, would ... Full story
What a sad end for a lady who would have been married in February next year as she jumped from a speeding vehicle to her ... Full story
The Lagos state Police command is currently investigating the murder of a leading insurance practitioner and lawyer, Mrs Ola Adeola who was found dead with ... Full story
A Senior Special Assistant to President Goodluck Jonathan, Doyin Okupe, says the President is just like Jesus Christ.He said the burden Jesus carried when he ... Full story
Alhaji Mujahid Dokubo-Asari, one of the biggest supporters and kinsman of President Goodluck Ebele Jonathan, has declared that the president has lost the support of ... Full story