She started on a cool note but err… She shocked everyone! Watch her Dancing half Nude at Iyanya Kukere Concert in Manchester.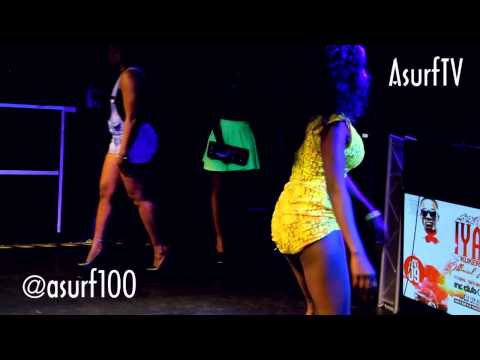 Comments
About the author: bobalash View all posts by bobalash
Pianist and Entrepreneur. Chat me up? follow @bob_alash

Twitter -
AFTER the euphoria of their electoral victories, one of the major challenges that will confront the President-elect, Major-General Muhammadu Buhari (retd), and 20 or 21 ... Full story
The General Overseer of the Redeemed Christian Church of God, (RCCG) Pastor E.A Adeboye, prayed for UK Prime Minister, David Cameron and the congregation at ...
Anti-immigrant protests have been ongoing in South Africa for two weeks and at least five people have been killed Foreign nationals have been loading trucks with ... Full story
Prince Buruji Kashamu, Senator-elect, Ogun East Senatorial District, has responded to an article published in Associated Press. In the report, it was written that Kashamu, who ... Full story
A video has surfaced of Nigerian Prophet Temitope Babatunde Joshua warning South Africans in July 2013 of a 'youth revolt' in their nation which would ... Full story
There seem to be more trouble and break up looming in Psquare Villa. Barely two days after a new round of family squabbles between PSquare duo ... Full story
A man indicted in America for allegedly smuggling heroin, in a court case that was the basis for the TV hit "Orange Is The New ... Full story
As Muhammadu Buhari closed in on Nigeria's presidency, an aide to election commission chairman Attahiru Jega sent a text message to an independent voting monitor, ... Full story
Jigawa State governor, Sule Lamido has vowed to jail ex-Minister of Internal Affairs in the Second Republic, Senator Bello Maitama Yusuf, before leaving office on ... Full story
South Africa's ongoing xenophobic attacks against African migrants could take an ugly turn for the worse after Islamist terrorist group Boko Haram gave Pretoria 24 ... Full story
A 32-year-old Lebanese, Amira Abdallahi, along with five other suspects, have been arrested by the police for alleged robberies and frauds totalling N20m in different ... Full story