By Chinonso Alozie
Owerri—Governor Rochas Okorocha of Imo State said, yesterday, that he does not owe anybody apology over the erection of South Africa's President, Jacob Zuma's statue in the state.
Governor Okorocha was apparently responding to the criticisms that greeted the unveiling of Zuma statue in Imo, the state capital, through a statement by his Chief Press Secre-tary, Sam Onwuemeodo.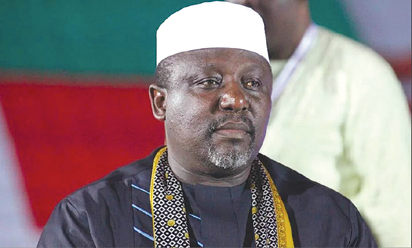 The statement said the governor was ready  to erect more statues in the state.
Okorocha said: "While the good people of the state and all men and women of goodwill were celebrating the good things Mr. Zuma's visit has brought to the state, in the short and long-run, the opposition in the state, out of glaring frustration, decided to make much ado in the social media over the statue of the man in Owerri.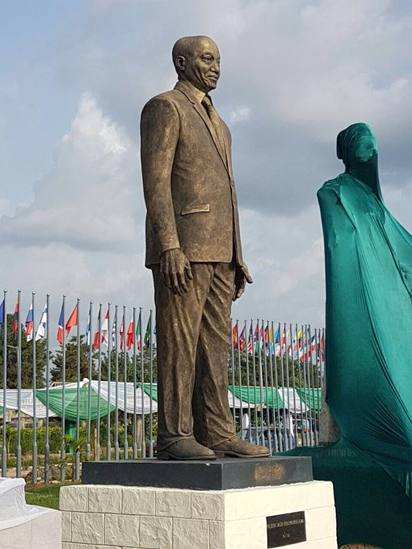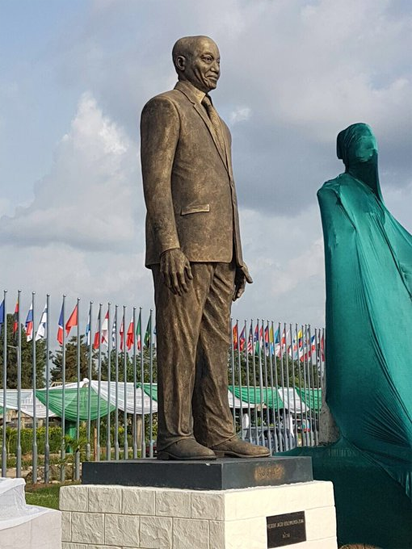 "Those of the former Vice President, Dr. Alex Ekwueme, and others had earlier been unveiled, and these enemies of our people did not see the good things associated with Mr. Zuma's visit or what  it portends for the state. They only saw the statue that was erected as an encouragement to the man.
"For the avoidance of doubt, when we talk about opposition in Imo, we are talking about only three people. And because they are only three, they recruited as many young people as possible and unleashed them on the social media.
"One can have 20 networks in different names just to deceive the public. Out of these three people that constitute the oppo-sition, two want to govern the state in 2019. One wants to install a governor from his zone in 2019."
CLICK HERE TO READ MORE FROM: Latest Addition
---
---