---
---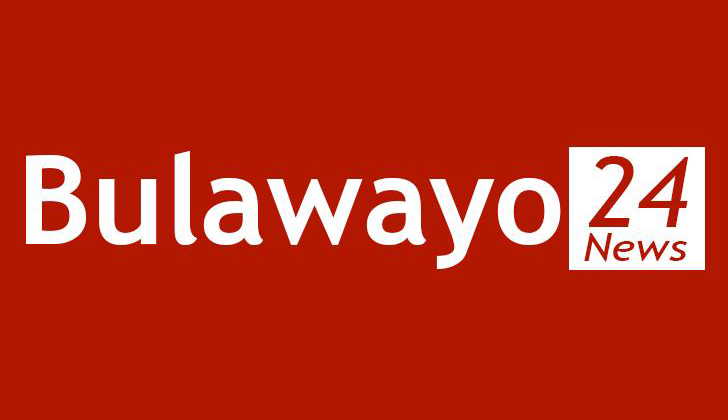 Bulawayo Progressive Residents Association has said the once off budget consultation y the city of Bulawayo is meaningless to the residents.
Around August and September every year, local authorities in Zimbabwe roll-out budget consultative meetings, ostensibly to give residents an opportunity to have a say in issues relating to public resource management.
The meetings share information on budget revenues and expenditure with residents and provide platforms for residents to input into the policies and decisions of local authorities. All this is critical for improved local governance and development according to numerous academics, scholars and proponents of participatory governance.
Bulawayo Progressive Residents Association information manager Zibusiso Dube said while acknowledging the importance of budget consultative meetings, this article argues that local authorities in the country should be doing more, especially when it comes to provision of information on local authority affairs.
"This comes from observations that sometimes the quality of discussions at budget consultative meetings is weak because residents have no access to any information prior to the routinized budget meetings. This has led to poor attendance at these meetings as residents feel that they are meaningless. Meaningful participatory practice should be based on institutionalised information sharing and citizen engagement that takes place on a continuous basis throughout the public resource management system, as opposed to the current scenario where engagements take place through once-off meetings, often to meet stipulations by the Ministry of Local Government," he said.
"Indeed, one of the major impediments to effective service delivery in Zimbabwean local authorities, and the cause of mistrust between residents and council bureaucrats is lack of adequate access to information and absence of engagement between the two parties. Lack of information is also responsible for rampant corruption at both the local and national spheres as asymmetries in information have rendered citizens unable to hold officials accountable."
Dube said unless it is realised that information availability and citizen engagement are an important component of ensuring transparency and accountability in the operations of public bodies such as local authorities, residents will continue receiving sub-standard services while development projects at the local level fail to achieve the desired goals.
"It is high time efforts are made to ensure that dissemination of information and engagement between local authorities and residents become part and parcel of the operations of the former as part of a broader goal of promoting participatory governance and ultimately improving provision of public services. It should be spelt out, unequivocally, that box-ticking engagements concentrated only in August and September do not make the cut," said Dube.
"As a starting point, it would be useful for us to realise that residents have a right to receive information relating to the affairs of their local authorities and to have a say in decision making. It is everyone's right to access information and participate in development discourses because this empowers citizens and equips them to take charge of their destinies and, make informed political choices that have a bearing on their livelihoods. For instance, residents should have access to the budgets, plans, financial reports and policies of the local authority and input in development of such documents as this ensures that development initiatives meet the needs of the people."
He said a major impediment towards institutionalisation of proactive provision of information and spaces for interaction with residents is that the government of Zimbabwe has historically been averse to citizen engagement, social accountability and transparency. Instead, the government has established draconian laws that inhibit access to information, transparency and social accountability.
"These laws have included the Official Secrets Act (OSA), the Public Order and Security Act (POSA) and the inappropriately named Access to Information and Protection of Privacy Act (AIPPA). But thankfully, the people driven constitution that came into being in 2013 contains numerous provisions promoting access to information, transparency and social accountability. Indeed it can be argued that local authorities should improve how they engage with residents and share information with them in the spirit of the 2013 constitution. This requires a more holistic approach that goes beyond holding once-off budget consultations," he said.
"This is not to say that local authorities should be holding meetings throughout the year as that may be expensive, time consuming and even undesirable for most residents. Notwithstanding the digital divide, the internet, social media and other new communication tools provide means by which engagement and sharing of information can take place. For instance, the City of Bulawayo, often regarded as a pacesetter in Zimbabwean local governance, already has a call centre, functional website and facebook page while it is also one of the local authorities piloting the U-Report system to engage with residents."
Dube said however. it has itself been lacking because while it is using innovative approaches, it has still failed to share the key documents such as detailed budgets, financial reports, annual reports and policy documents that would enable citizens to participate more effectively in local governance issues.
"Nonetheless, it is clear that holistic approaches to citizen engagement in local governance coupled with use of new internet based communication tools can improve engagement between local authorities and residents," he said.
CLICK HERE TO READ MORE FROM: Africa
Chuka (Webby) Aniemeka
Chuka is an experienced certified web developer with an extensive background in computer science and 18+ years in web design &development. His previous experience ranges from redesigning existing website to solving complex technical problems with object-oriented programming. Very experienced with Microsoft SQL Server, PHP and advanced JavaScript. He loves to travel and watch movies.
View More Articles
100 Most Popular News
1
2
3
Displaying
1 - 100
of
255