---
---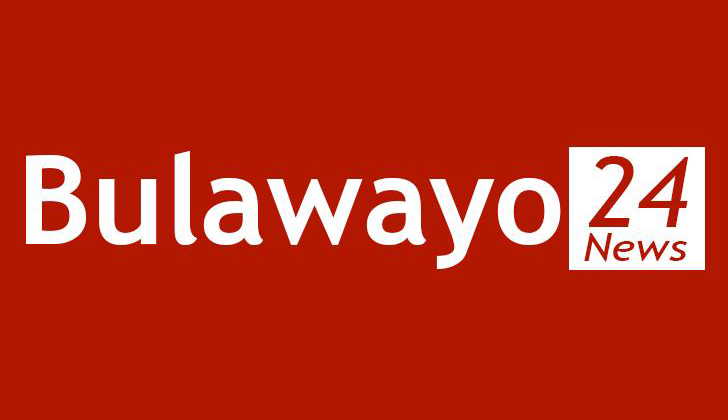 President Mugabe yesterday urged unity in Zanu-PF at all levels and warned cadres who insult the party leadership through making unsubstantiated accusations.
He said investigations should be instituted to establish the motive behind the false accusations.
Addressing the 106th session of the Zanu-PF Central Committee at the Zanu-PF headquarters in Harare, President Mugabe said unity was of paramount importance in the party ahead of next year's general elections.
He said if party members had differences, those should be tabled before the relevant organs for appropriate remedy.
President Mugabe commended Zanu-PF members for their resolve to remain united in the face of trials and tribulations in the past.
"We commend that and the sense of unity when insults and vilifications were thrown about — the President, First Lady have their share of these insults, several ministers and others had also these accusations, completely false, completely malicious and emanating from the same sources," he said.
"Those who are hurling insults must not do that.  We urge the provinces where these insults are coming from to investigate.  Our party must unite at all levels from the grassroots to the top. A united party knows how grievances within the party are corrected and how differences are resolved. We seek solutions amongst ourselves if any mistakes are being made.  Let the mistakes be raised and attended to.
"If action has to be taken, it will be taken and culprits punished.  Social media is causing us problems.  There are lots of insults on that platform.  What sort of people have we become?
"Zanu-PF must not be like that. Here in the Central Committee — this is the place where our policies are made, resolutions and programmes are debated, finally accepted if they are deemed to be effective."
President Mugabe said the party leaders should also not quarrel in public to the extent of taking each other to the courts.
He emphasised that people should work together, adding that bygones should be bygones.
"Let us work together," President Mugabe said. "Now on the eve of elections, we are not found divided and receive each other well. If we quarelled before let bygones be bygones. Unity and more unity is what we need. Avoid stances, actions, insults that divide the party.
"Always say there is a way of solving whatever grievance, whatever offence one believes has been committed, and whatever crime within the party in terms of the rules and regulations of the party."
Turning to next year's harmonised elections, President Mugabe said a coalition forged by opposition would not dislodge Zanu-PF from power.
He said Zanu-PF's victory in all elections was underpinned on its people-oriented policies.
"We have witnessed concerted efforts by opposition political parties to coalesce and fight Zanu-PF as one – an externally driven assemblage of seven political parties was hurriedly put together last week, giving birth to the so-called MDC-Alliance," he said.
"Fortunately for Zanu-PF, these opposition parties are as divided as ever, fighting for leadership positions. We know of course that they are creatures of the West whose purpose is to dislodge Zanu-PF from power, but really, if they come together as a bundle and one blow against the bundle will set the bundle in pieces.
"So, we will not need more than one blow for one bundle of divided persons who purported to represent parties, but you can't see the party that they actually represent individually.
"We also know that these opposition political parties put together cannot dislodge the ruling party. The secret to Zanu-PF's victory over the years, one after another, lies in its appeal to the people – a people oriented party. It has policies whose objectives serve the people and we don't just pretend to serve the people, we actually serve the people.
"It has an appeal to the people, it is sincere, it is productive, it is revolutionary, it is counter against our erstwhile enemies and we are a mass party. We listen to what masses say. It wins elections on the popularity of its people-centred development programmes."
President Mugabe said the opposition was not going to give Zanu-PF victory on a silver platter.
He said it was important for the ruling party to start sensitising the electorate about the new biometric voter registration system and ensure that all party members were registered as voters.
"The massive crowds that turn up at the interface rallies are a clear indication that our people have been triggered into the election mode," said President Mugabe.
"We commend the Youth League for taking the lead and showing us the way we should conduct our campaign.
"But, as we go into next year's elections, we cannot solely hope to win by riding on the sheer popularity of our party.
"We have to make adequate preparations to make sure that victory is certain. We must galvanise the electorate to go and vote for us en-masse. Our party has to take an active interest now in the registration of voters.
"Get our people to register anew and as you back to your constituencies get down to the ward level in mobilising people to get registered to vote. Make sure that everyone in your ward is registered to vote.
"Everyone has to register afresh in order to participate in next year's elections.
"Our people must be sensitised to the requirements of the biometric voter registration exercise, which is about to begin countrywide."
CLICK HERE TO READ MORE FROM: Africa
Chuka (Webby) Aniemeka
Chuka is an experienced certified web developer with an extensive background in computer science and 18+ years in web design &development. His previous experience ranges from redesigning existing website to solving complex technical problems with object-oriented programming. Very experienced with Microsoft SQL Server, PHP and advanced JavaScript. He loves to travel and watch movies.
View More Articles
100 Most Popular News
1
2
Displaying
1 - 100
of
156