---
---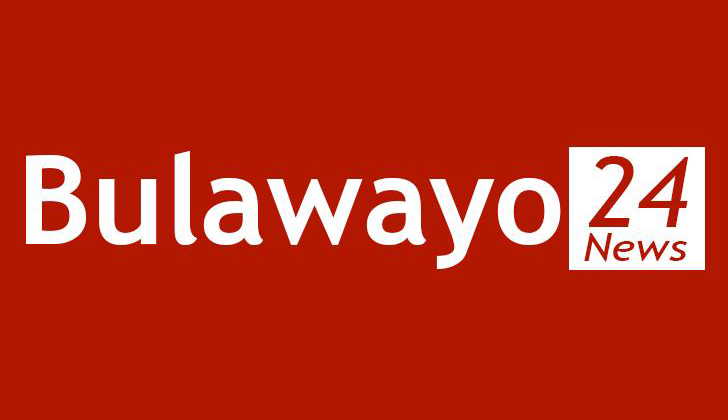 Robert and Grace Gushungu are closing in on social media, electronic media outlets, members of its ZANU PF party and private individuals with threats of arrests to supress market safety concerns about possible contamination of Gushungu dairy products. The market has responded by shunning Gushungu ice cream following the contamination scare and suspected poisoning of Emmerson Mnangagwa at Gweru youth interface rally on 18/08/2017.
Mnangagwa suffered a bout of stomach cramps, vomiting, diarrhoea and nausea suspected to have eaten Gushungu ice cream. The drop in sales of Gushungu ice-cream has forced Gushungu enterprise to scale down on production, total revenue from sales has fallen, the company is unable to cover its production and operational costs, and the general company performance is below breakeven point and now debt ridden. The two weeks period leading to the Gweru youth interface rally the sales of Gushungu ice cream plummeted. $15 000.00 worth of Gushungu ice cream remained unsold due the contamination scare.
This underscores how the contamination scare significantly eroded customer confidence in consumption of Gushungu ice cream. This caused retail outlets that sell Gushungu ice-cream to withhold their orders. The retail outlets reduced their orders concerned that their customers could view those outlets less trustworthy in embracing customer safety if they continued to sell Gushungu products that are surrounded by a contamination scare. It is mainly a question of trust from the customers' point of view. The general theory is that a decline in customer trust of a product due to safety concerns or other concerns means a decline in sales of that product. The general consumer psychology and view of a product has an impact on the market performance of that product. Customers are less likely to buy a product on the news headlines associating it with poisoning a consumer.
The owner and business entrepreneur of Gushungu enterprise Grace Mugabe gave away over 15 000.00 units of Gushungu ice-cream to ZANU PF attendees at Gweru youth interface rally. Her company endured the cost and loss equivalent to those units. It is expected that an estimated number of 20 000 people attending the Gweru rally tested Gushungu ice-cream with no reports of causalities from poisoning. Gushungu ice cream was of course not contaminated and bewitched this time. The marketing strategy for Gushungu enterprise was to confirm to the public that its product is safe to eat and that its ice cream is not contaminated as the general market is made to believe. The strategy was to regurgitate assurance and confidence of Gushungu dairy products in the market; an attempt to generate improved sales and to rebuild customer loyalty to the Gushungu ice cream. How effective this marketing strategy was effective is yet to be seen in the market.
Management at Gushungu enterprise offered a disastrous public relations handling of the contamination scare. The company underestimated the gravity of the contamination threats to its relationship with the markets. Strong ties of Gushungu enterprise with the public and markets is a key factor to its durability and sustainability in the long term. There was a lack of effective communication by the company to acknowledge that its product was associated with contamination and poisoning of a customer. It is not enough to simple deny that its product was not associated with the contamination and poisoning scare. The company failed to address the perceptions of the public whether founded or not.
The important action was to respond in the most professional manner proportionate to the perception of the public rather than focussing on what actually happened on the ground. Gushungu enterprises needed to listen to the people, who were making the claims of its ice-cream contamination, address the public concerns and to tune in emotionally to the public mood rather than treating the incident as detached to the company and a means for spreading falsehood by political players.
Gushungu enterprise took the problem out of its control and handed it over to a political arena using President Mugabe as its public relations officer. Companies with a political lineage suffer a great deal of economies of scale as their survival is based on political decrees and protection against the rules of market forces. Mugabe simply made a political announcement to say Mnangagwa did not eat Gushungu ice-cream and from his point of view it should be perfectly okay for customers to continue buying Gushungu ice-cream. Mnangagwa on the hand was coerced to make a declaration denying that he ate the ice-cream without mentioning anything else that poisoned him.
The involvement by Mugabe was an attempt to give a positive image of Gushungu ice-cream which sat blurry and hazy between business ethics and political contradictions. While pushing to build the image of Gushungu ice-cream Mugabe voluntarily neglected his morally duty to address the safety and wellbeing of his Vice President and the public and to stablish the reasons why and who poisoned Mnangagwa in the first place. Gushungu enterprise had to do more within its own rights as a business entity to handle the crisis by itself rather than allocating the problem to the political domain handled by someone peripheral to its day to day business management.
All articles and letters published on Bulawayo24 have been independently written by members of Bulawayo24's community. The views of users published on Bulawayo24 are therefore their own and do not necessarily represent the views of Bulawayo24. Bulawayo24 editors also reserve the right to edit or delete any and all comments received.
CLICK HERE TO READ MORE FROM: Africa
Chuka (Webby) Aniemeka
Chuka is an experienced certified web developer with an extensive background in computer science and 18+ years in web design &development. His previous experience ranges from redesigning existing website to solving complex technical problems with object-oriented programming. Very experienced with Microsoft SQL Server, PHP and advanced JavaScript. He loves to travel and watch movies.
View More Articles