---
---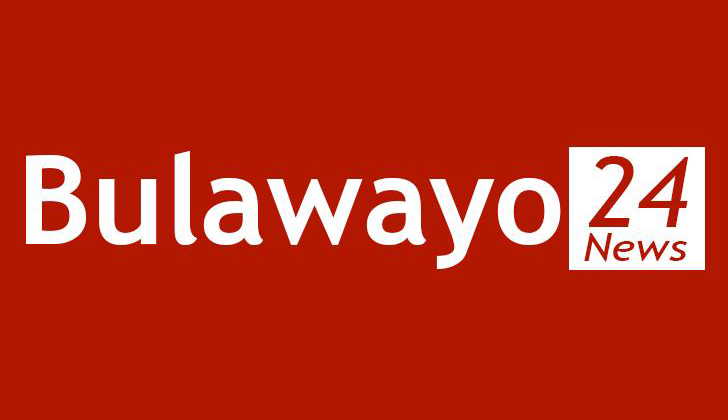 Mthwakazi Republic Party political adviser Dumezweni Dlodlo has described the self imposed Ndebele King Stanley Khumalo as a liar in claiming that his coronation event was cleared by the police before politic overturned the clearance and blocking the meeting.
"Mthwakazi people I hope this article finds us all well in flesh and in spirit as I continue to unpack the hypocrisy and the cunning of Stanley Raphael Tshuma. Contrary to what most of us would want to believe Stanley Raphael was never cleared by the ZRP to have his coronation held at ZITF yesterday, not only that he was not cleared ZITF refunded him his money for bookings sometime last week and to the doubting Thomases you can seek audience and find out whether ZITF are in possession of Stanley Raphael's monies or not. In fact I challenge Stanley to produce receipts to the media and sue Zimbabwe International Trade Fair for breaching the contract," he said.
"I can confirm to you that Stanley Raphael and Greater Sibanda were aware that ZRP did not clear them as the norm and that ZITF refunded them and they pretended as if all was well because they are attention seekers who are taking advantage of the desperation by the Mthwakazi people."
"Most of you will agree with me that it is the norm in Zimbabwe that when one seeks to have a procession the person applies and be given a clearance letter by the police, political activists and Civic activists can testify to this. I challenge Stainley Raphael to produce his clearance letter from ZRP as an evidence that he was cleared and the policemen violated his constitutional Rights."
He said sometime in December last year on the 22nd we saw ZRP trying to block Ibhetshu Likazulu from having a procession at Stanley Hall in Makokoba in remembrance of Gukurahundi victims, Mbuso Fuzwayo the secretary of Ibhetshu Likazulu and his team ordered people not to leave Stainley Hall regardless that they were heavily armed policemen trying to disperse people.
"Whilst they made an urgent chamber application at High Court in Bulawayo through their lawyers and a relief order was granted in favour of Ibhetshu Likazulu and the event went ahead on that same day. The policemen were very much embarrassed as justice prevailed," he said.
"I witnessed an incident where MRP was cleared for a rally in Nkayi recently and given very stringent conditions by Nkayi police,the conditions were they must not buss people to the venue of rally, they must not speak bad about the Robert Mugabe and they should not sing provocative songs against other tribes thereby referring to Shonas. I do again challenge Stanley Raphael and his people to produce the clearance letter as an evidence so that we prove that they acted according to the parameters of law."
"We thank Mthwakazi people for remaining calm and resolute yesterday because directly or indirectly Stanley Raphael wanted to put our people into danger and high risk. What was difficult for him to tell people before that the venue was not booked for and that the police refused to clear him."
He said Stanley should apologize for lying to the people because up to yesterday morning they were still urging people to throng to ZITF grounds,whereas they gather that some people came as far as SA and in rural areas, how can he play about people's emotions and their hard earned cash.
"There was nothing wrong with him telling the people the truth prior because by last week they were already aware that this event will not succeed. Actually what was the significance of having the coronation at ZITF grounds whereas we have relevant places like Entumbane along old Gwanda road koMzilikazi 22km out of Bulawayo since he claim that he is Mzilikazi two, I feel this was the ideally place for him," he said.
"To people like us there was not going to be an need for him to clear to have his coronation at Esigodlweni because he was going to be observing his tradition and culture and Akulamuntu ongabotshelwa ukuthethela okhokho bakhe. We also have other places like Enxwaleni in North end , Old Bulawayo, Bulawayo state House, Gadade in Ntabazinduna. Actually what was the significance of wanting to hoist the flag at ZITF grounds than to hoist the flag at Bulawayo state House where he was sought for the keys."
Dlodlo said it is so unfortunate that Stanley Raphael is highly confused to the extent of denigrating the kingship of Lobengula yet he claim the state House which was king Lobengula's palace, he is also pursuing the restoration agenda whose boundaries were signed for by King Lobengula. King Mzilikazi never signed for boundaries as all the four major borders which includes Jameson Line in Kwekwe were signed for by King Lobengula.
"Many people feel Stanley is doing a splendid job to the people of Mthwakazi whilst he is real throwing spanners to the people's noble cause. Some are saying the other Khumalos are jealous of Stanley where were they all this long, that question can also be asked to Stanley, where was he all this long because he is not three years old in this kingship matrix but people want to behave as if he is the one who initiated the kingship agenda whilst he is a hijacker and a thief," he said.
"He started this thing as a church and he later blossomed it into kingship issue and this is a proof enough that he is an imposter, surely who did he consult to produce that flag which some say it has an image of Jesus. Is it the responsibility of a king to come up with a flag for the people. I feel the flag and the constitution of the country resonates with the masses because they're all stakeholders. Indeed another dictator in form of Stanley Raphael is in the making. Some of us are pushing to move away from Robert Mugabe dictatorship and Shonas whereas Stanley Raphael is shedding crocodile tears on us."
"On my last article some people doubted me but I will continue to reflect the imposters of Mthwakazi and we will in not so long be singing from one hymn  book.All these confusions are a sign that Mthwakazi independence is beckoning."
He said as a parting shot he urge Stanley Raphael and his allies to stop fooling our people because they know that their project is doomed.
"Stanley Raphael should be concentrating on the Lord's ministry that is where his calling is.  Zimbabwe is in this state today because of Shonas and people like Robert Mugabe who ascended to power through telling lies and grandstanding. Stanley Raphael is also misrepresenting facts. Your world will crumble because you want to play with people's lives and emotions," he said.
CLICK HERE TO READ MORE FROM: Africa
Chuka (Webby) Aniemeka
Chuka is an experienced certified web developer with an extensive background in computer science and 18+ years in web design &development. His previous experience ranges from redesigning existing website to solving complex technical problems with object-oriented programming. Very experienced with Microsoft SQL Server, PHP and advanced JavaScript. He loves to travel and watch movies.
View More Articles
100 Most Popular News
1
2
Displaying
1 - 100
of
134