Home
|
World
|
Africa
| Ministry of Cyber, Detection and Mitigation is a sign that Mugabe is ahead of MDC-T by far
---
---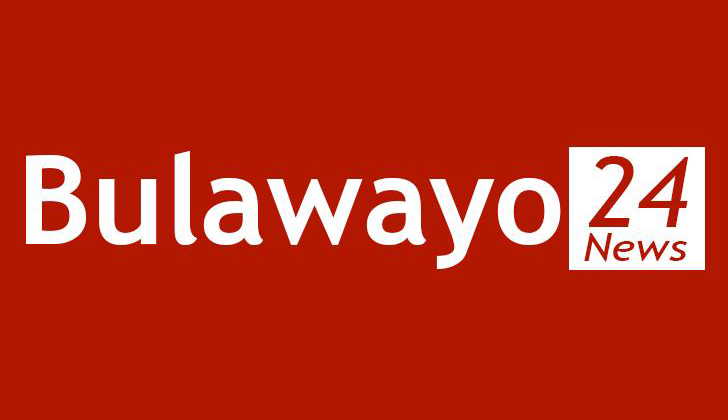 Opposition is busy laughing and making funny stories out of the new ministry of cyber created by Mugabe thinking that it is a creation to please Chinamasa when in fact it is a clear indication that Mugabe is ahead of the opposition, that ministry is critical for Mugabe ahead of 2018 watershed elections.
What I have observed and researched is that this ministry is key prior to the entertainment that MDC T officials are having on social media whilst Zanu PF is busy registering their supporters.
Their numbers will tally with that of the BVR system and they will use that ministry of cyber and mitigation for transferring or copying data from the real BVR system.
I've seen several mdc t officials posting useless articles which are empty prior to this appointment.
Mugabe is clever, very tactful and he is busy strategizing whilst you are writing on your Facebook walls come 2018 you will receive a wakeup call, when Mugabe retains presidency.
It will be a fair game, so far Mugabe 10 and opposition 3, nothing is showing that Opposition in Zimbabwe will win 2018 elections.
I foresee these elections posing a serious split in the opposition camp after 2018 elections.
My major problem with opposition is that they are always on social media the whole day, twitter, Facebook and what's app and Zanu PF is busy in rural areas campaigning and giving people food.
In Zanu PF they just use the tactic and method and they don't waste time, they have already implanted the seed and they are waiting for germination.
Sometimes when you lose elections you just have to accept than to rush to SADC and having crybabies all the time.
No reforms so far and the opposition do not even have an idea how the BVR system works, they don't have the resources at hand, and their leader is in exile and no game plan.
In fact I foresee Zanu PF making significant inroads in urban areas and some strongholds for the opposition and I have warned this time around this will automatically happen come 2018.
This ministry is very critical for Mugabe it has nothing to do with what's app and Facebook as some are suggesting this is a key area for the ruling party and they will use it for strategy, data collection and analysis to see whether their numbers are tallying with those of who are registered, remember Chinamasa played a key role after Mugabe lost 2008 elections and if you make your analysis very well you will find that he played a significant role to rescue Mugabe and these are people he can't do away with at any moment, he came out defending Mugabe's victory you remember when Mugabe was under attack from SADC itself and other international bodies he made sure that Mugabe retains presidency and this is the man who has been rewarded with such an important key ministry.
Most of these opposition leaders they are busy mocking Mugabe and Chinamasa on social media and you don't know what it means when it comes to cyber, detection and mitigation, this is a clear indication come 2018 you have nothing Mugabe will romp to victory with more than two thirds majority in Parliament and he will retain presidency at any cost.
You should make this analysis very well that each time when Mugabe makes a reshuffle, people like ED, Chinamasa, Mbembegwi, Mzembi and Sekeramayi always get something and ask yourself why.
Some are busy celebrating the downfall of ED you think Mugabe will do away with ED, it is just a political gimmick to divert your attention from real issues, we are already in November, and come January Mugabe will close the voter's registration by the time you run to high court, Bonyongwe will be waiting for you with a big axe to finish you.
The appointment of Bonyongwe to justice ministry means a lot for you. These are not cheap people; these are big guns in Zimbabwe. It means Mugabe has bigger plans and he is the man who has managed to keep his cards close to his chest.
The opposition has been given so much advice and they don't listen to anyone, so if I can ask you whom can you blame when Zanu romps to victory.
As we speak opposition is struggling to register its own supporters they don't have resources, they are divided, we don't even know how many alliance we have in this country, we have more than 75 parties contesting elections what a shame .
I've discovered that politics is now a game of enriching themselves, mostly they are worried about donor funding not about victory.
That ministry which Chinamasa is holding is very sensitive and critical to Mugabe's rule and he would not even give it to anyone but to the most trusted, so Chinamasa was not demoted but he was promoted, he will be privileged to have information and data that other people won't have.
Wake up stop writing funny stuff on your walls strategize quietly. We need people who are strategic and great thinkers not empty vessels that make a lot of noise.
I'm sorry to say for now we don't have an opposition in Zimbabwe but we have a group of disgruntled people calling them opposition members.
So many things have happened on the political scene, but the opposition is supposed to use that as an opportunity to offer checks and balance but alas too many jokers on internet when the country is sliding into serious political and economic crisis.
Tinashe Eric Muzamhindo writes in his personal capacity as the head of SIPAR TRUST (Southern Institute of Policy Analysis and Research) which is responsible for Policy Research and Analysis. He is also an academic and development analyst. He can be contacted at southerninstitutepar@gmail.com
All articles and letters published on Bulawayo24 have been independently written by members of Bulawayo24's community. The views of users published on Bulawayo24 are therefore their own and do not necessarily represent the views of Bulawayo24. Bulawayo24 editors also reserve the right to edit or delete any and all comments received.
CLICK HERE TO READ MORE FROM: Africa
Chuka (Webby) Aniemeka
Chuka is an experienced certified web developer with an extensive background in computer science and 18+ years in web design &development. His previous experience ranges from redesigning existing website to solving complex technical problems with object-oriented programming. Very experienced with Microsoft SQL Server, PHP and advanced JavaScript. He loves to travel and watch movies.
View More Articles
100 Most Popular News
1
2
3
Displaying
1 - 100
of
258