Home
|
World
|
Africa
| HZT launch '13M Voices for Peace' campaign - one more excuse for contesting flawed elections
---
---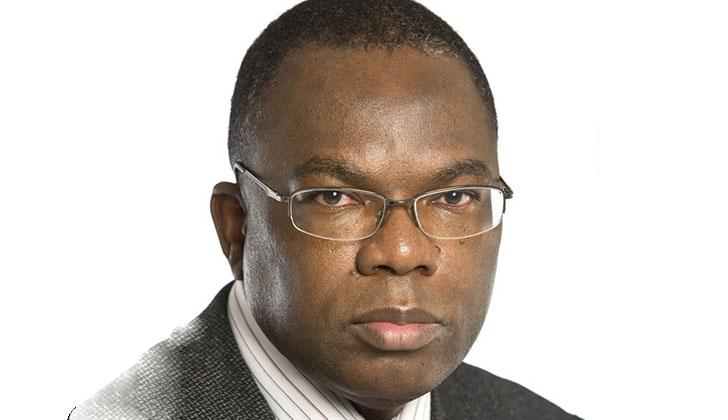 Heal Zimbabwe Trust (HZT) is holding another workshop on elections.
"The main purpose of the meeting is to have all stakeholders in the peace building sector and responsible national institutions discuss ways to advance the implementation of a clear roadmap to peaceful 2018 elections after deliberating on possible scenarios in the political environment between now and immediately after the elections," Rashid Mahiya, HZT director, said.
The very fact that we are here, 37 years after independence, still talking about how to end this serious problem of vote rigging and politically motivated violence means whatever we have been doing so far has failed to solve the problem. We should be change tac; confront the problem head-on and stop the softly, softly solutions of yesterday.
Calling for peaceful elections has been a permanent fixture in the nation's electoral cycle as common as party political manifesto and the vote rigging and violence. Our solution of calling for peaceful elections has failed to bring the peace. What we need is the political courage and resolve to demand the implementation of the democratic reforms designed to free the appropriate state institutions like the Police, ZEC, the judiciary, etc. to carry out their statutory duty of keeping law and order, delivering free elections, punishing political thugs, etc. without fear or favour.
People like Mahiya must stop giving the nation, especially the rural people who do not understand what is going on here, false hope these HZT's talk-shops are a substitute to implementing the reforms.
One of the down side of Zimbabwe's high unemployment rate is that NGOs and civic organisation have become a magnet for those seeking the generous salaries and do not care about justice and human rights the organisation is supposed to promote. The generosity of these foreign donors, funding these organisations, has become a curse and not a blessing to the nation.
"The dialogue will provide an opportunity to discuss the outcome and implications of past election violence recommendations by various missions and bodies, including SADC," said Mahiya.
We know what SADC has recommended; Zimbabwe must postpone elections until the democratic reforms designed to stop the vote rigging and the political violence are implemented.
"Of course, they (elections) can be postponed," explained Dr Ibbo Mandaza, talking of the 2013 elections. 
"In 2013 the Maputo Summit, in June 2013, before the elections, the Maputo Summit was all about having the elections postponed – the SADC summit. I went there. I was there at the Summit and Mugabe pretended to agree to a postponement of the elections. If you recall, the postponement was based on the need to reform at least electoral laws.
"And after that Summit, Morgan Tsvangirai, Tendai Biti, Welshman Ncube, all of them were called to a separate meeting by the Heads of State of SADC in the absence of Mugabe, that same evening. And they were told; I was sitting there outside the room with Mac Maharaj; they were told 'if you go into elections next month, you are going to lose; the elections are done'."
As we know Morgan Tsvangirai and his MDC friends paid no heed to the advice and contested the flawed July 2013 elections which, as expected, Zanu PF rigged.
SADC leaders' warning not to contest the flawed elections is even more relevant for next year's elections than in 2013; we know the folly of contesting those flawed elections and we also know that not even one reform has been implemented since.
Of course, Zimbabwe is an independent and sovereign nation; we do not have to listen to SADC or anyone else. We are masters of our own destiny. Still, it is wise to listen and reflect, especially when one is in deep trouble already.
It is no accident that Zimbabwe is in this hell-hole; unemployment a nauseating 90% plus, the ruling party imploding with Mugabe firing a VP and half dozen cabinet ministers every three years, the lack of no political alternative to Zanu PF because confusion rules supreme in the opposition camp, etc., etc. It has taken 37 years of blundering from pillar to post, making the same mistakes over and over again to get us here.
We can continue to ignore SADC leaders' advice over reforms but it will be at our own peril because there is nothing of any substance that we can ever achieve until we quality leaders for which we need free and fair elections.
"After the meeting, Heal Zimbabwe will launch a peaceful elections flagship Campaign dubbed '13 Million voices for Peace'," News Day reported.
Yeah right! And the Zimbabwe will have her first ever peaceful, free, fair and credible elections. And all the people prospered and lived happily ever after!
This is just another feeble excuse to justify why the nation is taking part in yet another flawed electoral process against the sound advice to postpone the elections until the reforms are implemented!
All articles and letters published on Bulawayo24 have been independently written by members of Bulawayo24's community. The views of users published on Bulawayo24 are therefore their own and do not necessarily represent the views of Bulawayo24. Bulawayo24 editors also reserve the right to edit or delete any and all comments received.
CLICK HERE TO READ MORE FROM: Africa
Chuka (Webby) Aniemeka
Chuka is an experienced certified web developer with an extensive background in computer science and 18+ years in web design &development. His previous experience ranges from redesigning existing website to solving complex technical problems with object-oriented programming. Very experienced with Microsoft SQL Server, PHP and advanced JavaScript. He loves to travel and watch movies.
View More Articles
100 Most Popular News
1
2
Displaying
1 - 100
of
197