---
---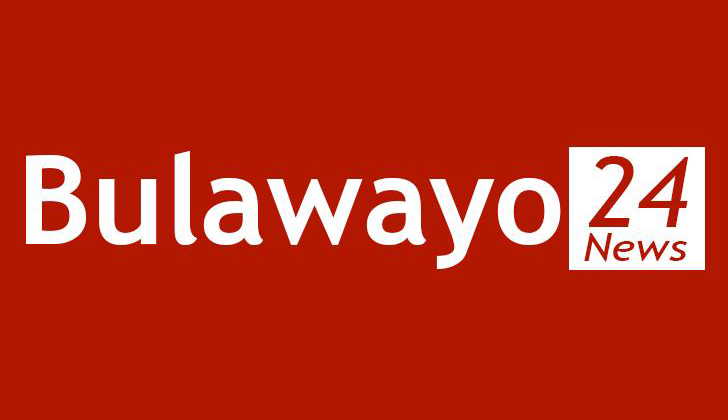 UKUQONDISA NGOKUGCOTSHWA KWENDUNA U ALBERT ZWELIBANZI GUMEDE
Mina yimi iNduna uAlbert Zwelibanzi Gumede bengithanda ukwazisa labo abangaziyo ngale indaba ngoba kulabosiyazi asebekhuluma izinto abangazaziyo besebesithi bona bangisayinisa incwadi eyokuthi ngizaba yinduna for three years angikwazi lokho mina. Uma ikhona leyoncwadi ngayisayina ngisazi ukuthi abazi lutho ngezinto zomdabu lalamhlanje leyonto ilokhu iqhubeka abazazi ukuthi bavelaphi, bangobani, bayaphi, abazi lutho ngezamasiko kungcono bathule kwenze abantu abaziyo.
Nansi indaba eyiyo ephilayo. Laba abakwazi ukukhuluma bekhuluma ngami, mina ngababona ngelanga ngigcotshwa becula njengabanye bonke ababekhona. Pho ke mina abantu engibabongayo kulaba abahloniphekayo abaziyo ngalendaba izinduna zakwaZulu ngiyababonga, labakithi abaqotho abahloniphekayo abako Mthwakazi yibo abantu abaziyo ngobuduna bami. Ngagcotshwa yiSilo Samabandla wonke sakwaZulu singigcobela abantwana bakwaZulu abavela koMthwakazi abaka Mthwakazi ngoba besebekubonile ukuhlupheka kwalapha.
Isisusa sendaba ngangihamba imihlangano lezinduna zakwaZulu koMayimayi kwasekubuzwa ukuthi abantu ngibamela njani ngihamba lezinduna mina ngingesinduna. Bonke laba oNqama, labo Bornwell abayazi indaba. Of nayo akabuye azobuza kimi. Thina asisebenzisi amanga. Behluleka lokukhipha igama lokuthi ngiyinduna kumigubho yonke yaseMhlahlandlela. Bakususela lapha ukulwa lami becabanga ukuthi lento ayingeke isebenze, iyasebenza kakhulu.
Uma umuntu ekhuluma ngoTshaka ukhuluma ngo A.Z. Gumede ngoba uTshaka ngowako Gumede. Ngalokho ngichaza ukuthi ngingowalapho ngiyazazi ukuthi ngidabukaphi ngizalelwephi akuyonimfihlo leyo. Mina yimi engihlanganise isizwe sakwaZulu lesako Mthwakazi njalo kuyangijabulisa kakhulu njalo isizwe sakithi siyangibonisa ukuthi sizavuka. Ayikho indlela engingasebenzelana labo Bornwell abasebenza oHulumeni we Zimbabwe, mina ngisebenzelana leNkosi uMzilikazi II uStanley Raphael Khumalo. Lokho okokuthi nguStanley Raphael Tshuma Khumalo lami babethi ngingu Albert Zwelibanzi Gumede Khumalo, thina asikhona lapho indaba ngeyokuvusa isizwe sikaMthwakazi. Labo abafuna inkosi engaphansi kukaMugabe uMthwakazi kuza siza ngani lokho. Thina singuMthwakazi ngokudabuka, uMthwakazi kavotelwa.
Bakwethu akufuneki ukuthi sikhiphe zonke kodwa sinazo ngaphakathi. Esivala ngakho yikuthi abantu ababambane bahloniphane ukuze sithole esikufunayo.
Yimi
INduna uAlbert Zwelibanzi Gumede.
All articles and letters published on Bulawayo24 have been independently written by members of Bulawayo24's community. The views of users published on Bulawayo24 are therefore their own and do not necessarily represent the views of Bulawayo24. Bulawayo24 editors also reserve the right to edit or delete any and all comments received.
CLICK HERE TO READ MORE FROM: Africa
Chuka (Webby) Aniemeka
Chuka is an experienced certified web developer with an extensive background in computer science and 18+ years in web design &development. His previous experience ranges from redesigning existing website to solving complex technical problems with object-oriented programming. Very experienced with Microsoft SQL Server, PHP and advanced JavaScript. He loves to travel and watch movies.
View More Articles
100 Most Popular News
1
2
Displaying
1 - 100
of
101