---
---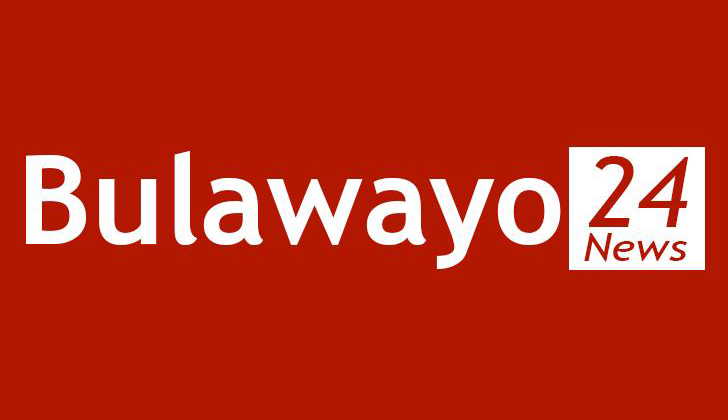 All national stakeholders - the labour, women, youth groups, veterans, political parties, activists, churches, all Zimbabweans from all corners of the world, the young and the old, IT IS TIME to stand up and demand our freedom, our rights to human dignity, the right to basic needs every human being deserves - food, water, shelter, sanitation and economic freedom, the right to choose and the right to freely express oneself. We cannot continue to suffer for the benefit of the Mugabe dynasty and his cronies. Not again and never again shall we put our lives in so much distress because of the selfishness of our leaders and never again shall we kill one another and fail to respect our brethren and sistrens, our mothers and fathers and our children of the land. Arise Zimbabwe, arise, wake up from this lonely and sorrowful dream, face the reality and destroy those preventing our potential, those planting thorns on our way. This is not a game of thrones and if ever it was we want the little king off the show- we want no more of this dynasty.
We are tired, extremely tired but the strength that comes from the tired and oppressed is beyond imagination, not even an army can destroy it and let alone an old nonagenarian. Lets rise against terror, toucher and incapacitation imposed on us by the long serving dictator and we do it together as a people, as Zimbabwe. We are a peace loving nation as such raising our hands, in a peaceful manner we calling for our freedom and our dignity as a people. Zimbabwe has suffered enough, she has cried enough, she has bleed enough, she has been suppressed enough, she can't keep her mouth shut to speak the ills of this land to say what is in her mind, to express herself freely and without fear of intimidation or of being behind bars. The old man is no god and stop ideolizing him you brainwashed and self-serving autocrats. He has failed this nation as a leader. How can we trust him with our land when he cant discipline his own kids, they leave a lavish life, a spending spree life while the majority of us wallow in poverty. Remember reader that a leader who can't pass on the button to the next generation has purely failed in his capacity as a leader. This applies to all leaders across the political landscape. His belief in pan-africanism is misplaced. What is pan-africanism if you oppress your own people, kill your own people, enrich yourself, take away their land leaving them homeless, detain those that speak of your ills and failures or those that tell you the truth or differ in opinion with you.
Zimbabwe needs its dignity. Humanity needs restoration. We as Zimbabweans must work day and night to bring back sunshine city, to bring back laughter, joy, respect and love among one another. We must remove all corrupt elements in our society and we must start today. To hell with corruption, and to you corrupt ministers. You have and continue to cause suffering among the innocent and prudent sons and daughters of the land. The fire has no mercy, its cleansing the land from all bad deeds that have made our society the worst to live in. Recent example emanates from the fact that in a country that has a limit on cash withdrawals you find people on the blackmarket with sacs of hard cash, how is that possible? It is simple inevitable that the RBZ is behind this black forex trading to acquire the much needed US$ bills. Seriously, this is utter failure of the most high offices in maintaining confidence in the economy and discipline at all levels including unnecessary traveling that continue to deep into the empty pockets for undeserving per diems . People must take responsibility and be responsible enough to resign and let those capable take over. Why do you cling to a job when you have failed so miserably and showed utter incompetence.
Look at how the past post-independence leaders or the so called founding fathers in our African continent became after reigning in power for far too long. They exited in the same cruel manner, except for a few the likes of Mandela and Nyerere, who are true examples of servant leadership and not power mongers.  The majority of those founding fathers were forced to leave power at the time when they had destroyed what they inherited and grossly mismanaged the economies of their countries, they introduce draconian rules with an intention to become life presidents. What is this kind of leadership and hunger for power? Instead of serving your people and hand over the button so you can advice and make sure that peaceful democratic transitions occur at every election and that people enjoy the freedom brought to them by liberators of their land, dictators instead favor the contrary. Instead of leaving a united people you create unending divisions through ethnicity grounds thus destroying our united spirit and love of peace. We urge you to step aside sooner rather than rather so we may rekindle our national love, which makes us human again.
We have had enough and enough is enough, stop this nonsense Mr President. Zimbabweans are hard workers, our students are prominent graduates capable of achieving a lot in the careers but you have turned them into mere beggars in the streets of Harare, Bulawayo, Mutare etc, why? Keeping your blind eye as usual, you continue to cap more graduates destined to become destitutes! Have you ever wondered what they are doing after graduation, what is the rate of unemployment in this nation, what is the minimum wage - is it sufficient to sustain a descent life? what are the living standards of the common ordinary citizens? I don't think you do care at all and never cared about anyone but yourself. History has shown it, we have seen it and we continue to see it. Its time to leave us alone and let us rebuild a nation we are proud of and restore its dignity. Enough is enough, Zimbabwe rise!
Source - Dr. Takesure Tazvishaya
All articles and letters published on Bulawayo24 have been independently written by members of Bulawayo24's community. The views of users published on Bulawayo24 are therefore their own and do not necessarily represent the views of Bulawayo24. Bulawayo24 editors also reserve the right to edit or delete any and all comments received.
CLICK HERE TO READ MORE FROM: Africa
Chuka (Webby) Aniemeka
Chuka is an experienced certified web developer with an extensive background in computer science and 18+ years in web design &development. His previous experience ranges from redesigning existing website to solving complex technical problems with object-oriented programming. Very experienced with Microsoft SQL Server, PHP and advanced JavaScript. He loves to travel and watch movies.
View More Articles
100 Most Popular News
1
2
Displaying
1 - 100
of
153