Home
|
News
|
General
| Southern Kaduna Crises: Fulanis and Kaninkon Natives undertake Joint Peace-building Process
---
---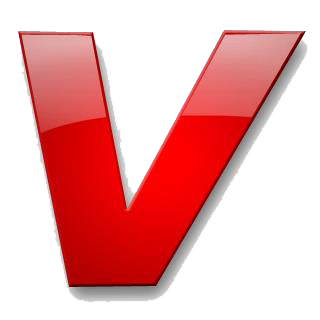 By Ndukwe Eseaga
Fulanis of Dangoma District and Natives of the other 7 Kaninkon Districts have embarked on a joint Peacebuilding process during a Capacity Building workshop on Peacebuilding organized by the Global Peace Foundation Nigeria in Angwar Fari, headquarters of Kaninkon Chiefdom in Southern Kaduna.
The Peacebuilding workshop comes after a series of mediation efforts by the Global Peace Foundation which began in January 2017 culminated in the Kaninkon Peace and Reconciliation Meeting in June after the Chiefdom experienced several attacks resulting to killings and destruction of properties.
In attendance at the Peacebuilding workshop were 160 Muslims and Christians comprising 40 Traditional Rulers/Elders, 40 Faith Leaders (Imams and Pastors), 40 Women Leaders and 40 Youth Leaders who were representing the 8 Kaninkon Districts of Goska, Ambam, Bakin Kogi, Tudun Wada, Amere, Angwar Fari, Angwar Baki and Dangoma which is the Fulani District.
Speaking at the program, Co-coordinators of Global Peace Foundation in Northern Nigeria, Sheikh Halliru Abdullahi Maraya and Rev. John Joseph Hayab welcomed the participants and reminded them of the journey so far..
Rev. Hayab said: "We began this journey in January with several meetings with most of you in your various communities when the killings and destructions were still going on. Today, we are building on the foundation of the understanding we all had during the Peace and Reconciliation Meeting after which we held training workshops for you in your various groups individually for Traditional Rulers/Elders, Faith Leaders, Women Leaders and Youth Leaders.
To build back the peace after a violent conflict such as has been witnessed in Kaninkon land, community members must be ready to forgive one another and see themselves all as winners over the devil who initiated the conflict in the first place having been able to sit down at the negotiation table."
He reminded participants of the kind of inter-dependent and mutually beneficial relationships that existed between the Natives and Fulanis in Southern Kaduna over the ages, and added that once a community imbibes the culture of service where members irrespective of their differences unite to conceive, plan and execute community service projects for the good of all, it will strengthen the bond of unity and peaceful coexistence amongst them.
Sheikh Maraya reminded participants that as everyone had the fundamental human right to life, ownership of properties, freedom of religion and freedom of expression so do others. This confers on every human being the responsibility of protecting those fundamental human rights not just of him/herself but of others, and also living for the greater good.
He further said: "We are very hopeful judging from the way events have unfolded that this chiefdom is on the right path towards achieving sustainable peace because you have accepted to forgive one another, you have accepted to visit one another, you have accepted to help one another and you have also accepted to pay no attention to rumors. By the Grace of God, we are hopeful there won't be such crises again that will lead to loss of lives and properties."
Country Director of Global Peace Foundation Nigeria, John Oko, thanked the people for their commitment to peace and expressed his happiness that since after the Peace and Reconciliation Meeting in June, normalcy has been gradually returning to their communities. He reiterated the organisation's commitment to continue to work with them through the 'One Family under God' Campaign Peace building program to ensure that sustainable and lasting peace returns to their communities as without sustainable peace, there can be no development.
Also speaking, Elder Abokie Galadima, Former Chief of Staff to late Governor Patrick Yakowa of Kaduna said: "I am quite happy with today's program. But for the continuous work of the Global Peace Foundation in this Chiefdom, the people had already given up. The people are now aware that they are not alone, they now know that there are people out there who care about them, so they should also start caring about themselves.
Let them come out and embrace one another. The natives of Kaninkon, Dangoma, Fulanis, Christians and Muslims, let them come together and unite, the land is theirs. If they live in peace, then there will be progress. But government needs to come out and help bring to book those strangers that are giving us sleepless nights."
Hon. Husseini Dembo, a Former Commissioner in Kaduna State urged members of the chiefdom to embrace dialogue and avoid anything that will trigger violence as there will be no progress in a chaotic environment.
Imam Abdullahi Sa'adu, the Chief Imam of Dangoma said that nothing should be a justification to fight one another. He emphasized that Dangoma community is under Kaninkon Chiefdom, hence the need for mutual understanding between Fulanis and Kaninkon natives.
Rev. (Barr.) Wakili D. Kadima ESQ, Pastor of a local church and a senior legal practitioner suggested that the dialogue meeting with the security agencies should be more inclusive where other government representatives ranging from the local, state and federal government levels are invited..
Zainab Dauda, Woman Leader for Dangoma District said: "During the crises, we in Dangoma could not come to this very area and likewise the people of Kaninkon dare not come to our area. But now, we are free and we can now come here and go out freely. We are very happy about this and we thank the Global Peace Foundation for helping us to achieve the peace we are experiencing now."
District Head of Ungwar Fari, Dick Dembo, challenged everyone to take to heart the key message of the workshop which is that irrespective of our religious and ethnic difference, we are all members of one family under God while thanking GPF for her efforts and commitment to helping them achieve peace in their Chiefdom.
During breakout session, participants in their various groups discussed and outlined several ongoing community engagement activities to be carried out to facilitate the Peacebuilding process including setting up community peace and reconciliation committees, initiating community dialogue meetings, regular dialogue with security agencies, interfaith forum, community group outreach, OFUG women savings and loans scheme, community sport activities, as well as annual community peace festivals.
CLICK HERE TO READ MORE FROM: General
Chuka (Webby) Aniemeka
Chuka is an experienced certified web developer with an extensive background in computer science and 18+ years in web design &development. His previous experience ranges from redesigning existing website to solving complex technical problems with object-oriented programming. Very experienced with Microsoft SQL Server, PHP and advanced JavaScript. He loves to travel and watch movies.
View More Articles
100 Most Popular News
1
2
Displaying
1 - 100
of
116