---
---
When talking about private jets, they are luxurious aircraft that belong to the wealthiest people in the world. Such planes cannot only fly but be state-of-the-art executive planes that offer new levels of luxury, technology, and performance. These days, the most expensive and well-designed private jets are produced by such manufacturers as Gulfstream, Embraer, Bombardier, and other. They convert commercial aircraft into opulent flying palaces that look extremely impressive. So, who owns the most expensive jet in the world and how much does it cost?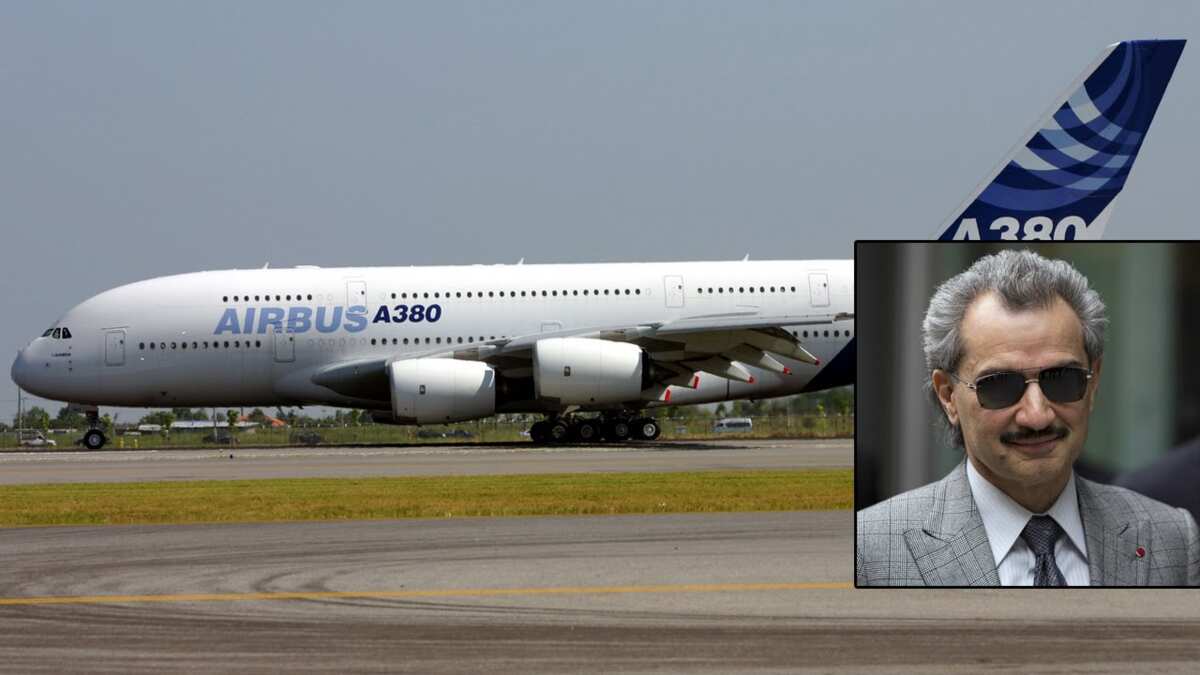 Who owns the most expensive jet in the world?
According to www.abi.gr and moneyinc.com and many other sources, the most expensive jet in the world in 2018 belongs to Saudi Prince Al-Waleed bin Talal Abdulaziz al Saud. You might be wondering who is Al Waleed bin Talal al Saud and why he is called Prince.
Al Waleed bin Talal is a member of the Saudi Royal Family. The Prince is the nephew of the Saudi Arabian King Abdullah. He runs a billion-dollar business, an investment company Kingdom Holding based in London and stock listed in Saudi Arabia. The Prince invests in successful multinational corporations, real estate, and the stock market. Besides Kingdom Holding Company, he owns such companies as Rotana Video & Audio Visual Company, Lebanese Broadcasting Center (LBCSAT). Prince Al Waleed bin Talal has also assets in such corporations as News Corp (Fox News) (7%), Citigroup (6%), Rupert Murdoch's News Corporation (7%), Al Nahar (17%) and Al Diyar (25%), and two daily newspapers published in Lebanon.
In 2011, Al Waleed bin Talal acquired a $300 million stake in Twitter. The Prince and his royal family involved in charitable activities. He has donated through the Alwaleed bin Talal Foundations more than 2.4 billion to the starving people of Saudi Arabia.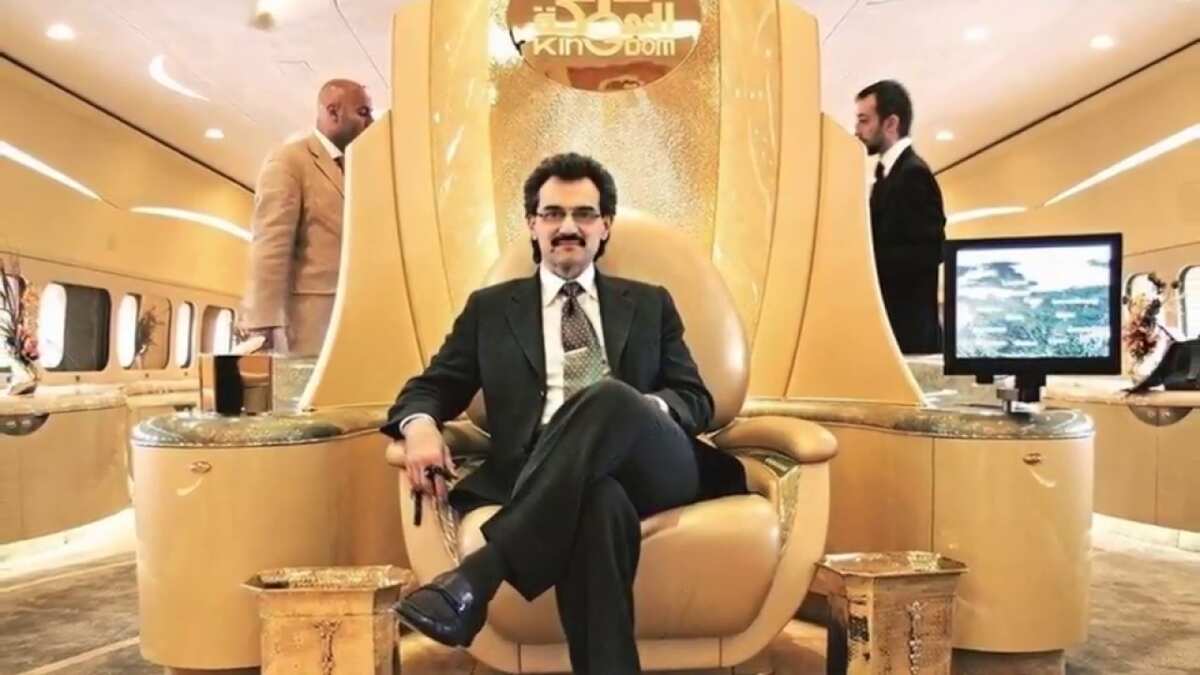 Photo: lobelog.com
Al Waleed bin Talal's net worth
Forbes reports that the prince's net worth is approximately $18.7 billion dollars. Alwaleed is ranked by Forbes magazine as the 45th richest man in the world. So there is no wonder that such a rich man can afford to own the most expensive private jet in the whole world.
READ ALSO: The cheapest private jet in the world: 10 interesting facts
What is the most expensive jet in the world?
According to alux.com, the most expensive private jet in the world is Airbus A380 Superjumbo Jet that costs $500 million owned by Saudi businessman Al-Waleed bin Talal. In 2010, news releases revealed that Saudi Prince Alwaleed bin Talal, the billionaire investor, has ordered the first commercial version of Airbus' double-deck A380, the world's largest passenger aircraft.
Airbus executive John Leahy boasted in the interview:
"Prince Alwaleed's order means that Airbus' sales success in the corporate jet market now extends from its smallest aircraft, the A318 Elite, all the way up to its largest, the A380 Flying Palace".
It's obvious that having so much money Saudi Prince has a luxurious taste. Basically, $500 million is not an issue for a billionaire. Besides A380, he also owns a few yachts, about 100 automobiles, three more private jets, a Boeing 747, an Airbus 321 and a Hawker Siddeley 125. The Prince is also one of the richest yacht owners in the world. He is the owner of a 280ft superyacht, 5KR, which he bought from Donald Trump. This yacht featured in such movies as James Bond, Never Say Never Again.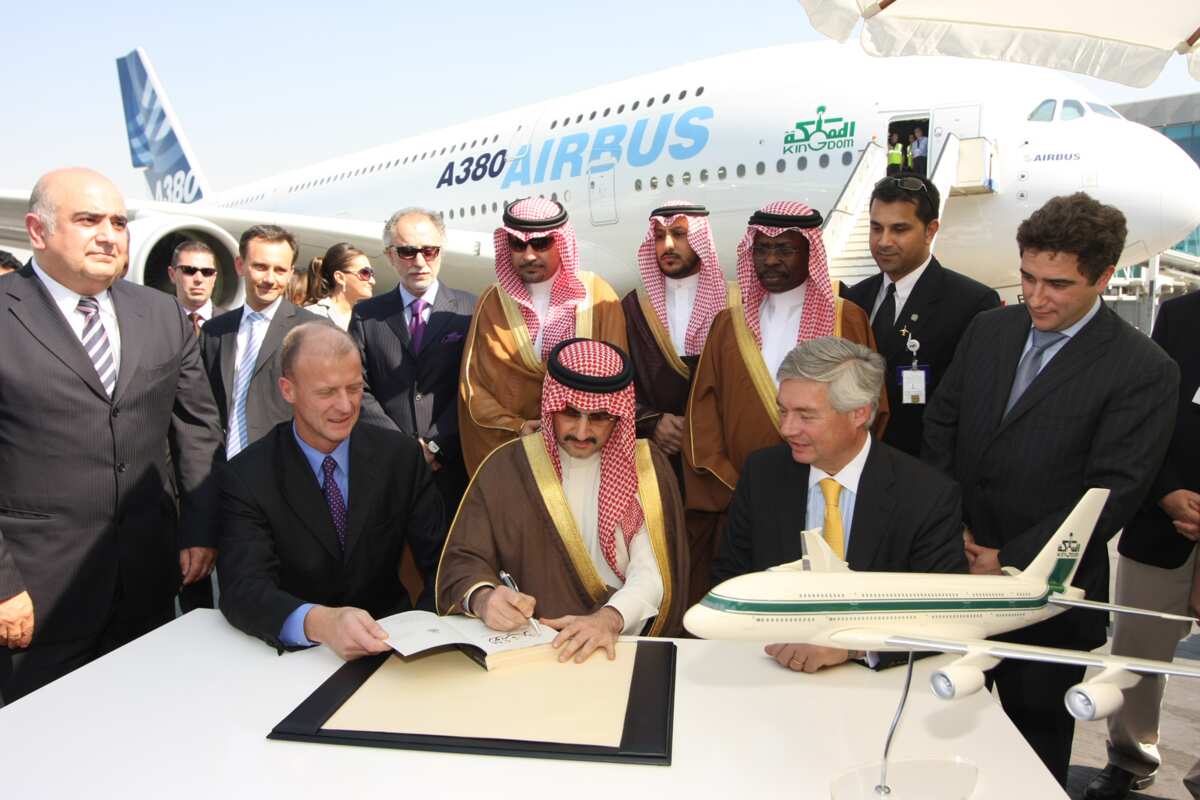 Photo: www.ainonline.com
The price of the largest private jet in the world
The Airbus A380 owned by Prince Alwaleed bin Talal has been noted in the 2009 Guinness World Records as the largest private jet in the world. The same model of A380 is used by Singapore Airlines and Emirates.
It can fly either 525 or 800 passengers 8,000 miles before refueling. This private jet price can be split for two parts. Airbus A380 itself costs $300 million, and Saudi prince would have to add $200 more to make the personal configurations to the aircraft and turn it into a modern flying palace.
READ ALSO:How to become a pilot in Nigeria
The Prince Al-Waleed bin Talal private jet interior
The private jet has all the necessary features supposed to provide the users with the best possible experience. What some customers do is that they convert commercial airliners from Airbus and Boeing for their private use.
Since the Saudi Prince doesn't give a lift to 800 passengers on his private jet, he would need to remove the seats, so that well-furnished rooms, marble-finished Turkish bath and a parking space for his Rolls-Royce could be made inside the jet.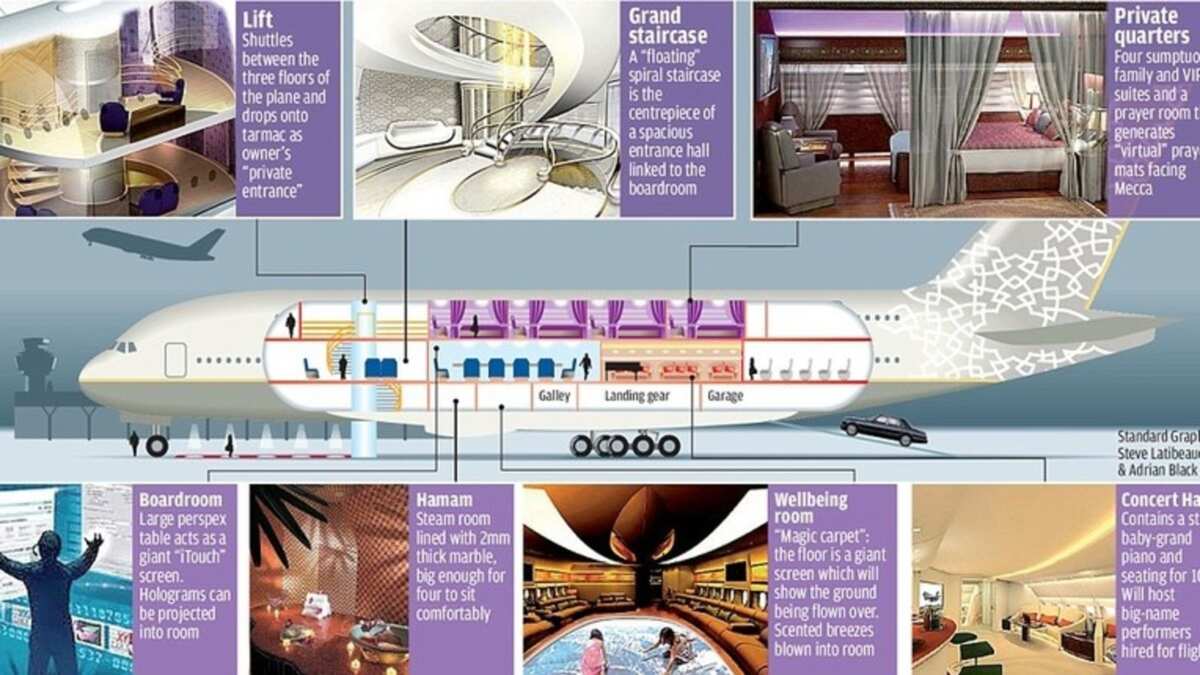 This top-notch private jet has been equipped with sleeping beds, modern kitchens and bathrooms, conference room, internet access, and satellite communication. Additionally, The private jets can be fitted with the accessories and decorations. For example, the Sultan of Brunei has fitted gold wash basins in the bathrooms of his private airplane. After this, the cost of the aircraft is measured not by tens of millions but hundreds of millions of dollars.
As of 2018, A380 is the world's largest private jet with 525 passenger seating capacity in a three-class configuration and 850 passenger seating capacity in a single-class configuration which makes this private jet a lot like a mobile palace and the essence of luxury and style.
Airbus A380 is a double-deck, wide-body plane with four engines. The interior of the Airbus 380 has been equipped with many luxuries. A380 has a relaxation zone in its belly. Saudi Prince Alwaleed Bin Talal has requested some of the configurations to implement in his private jet including:
a dazzling main spiral staircase;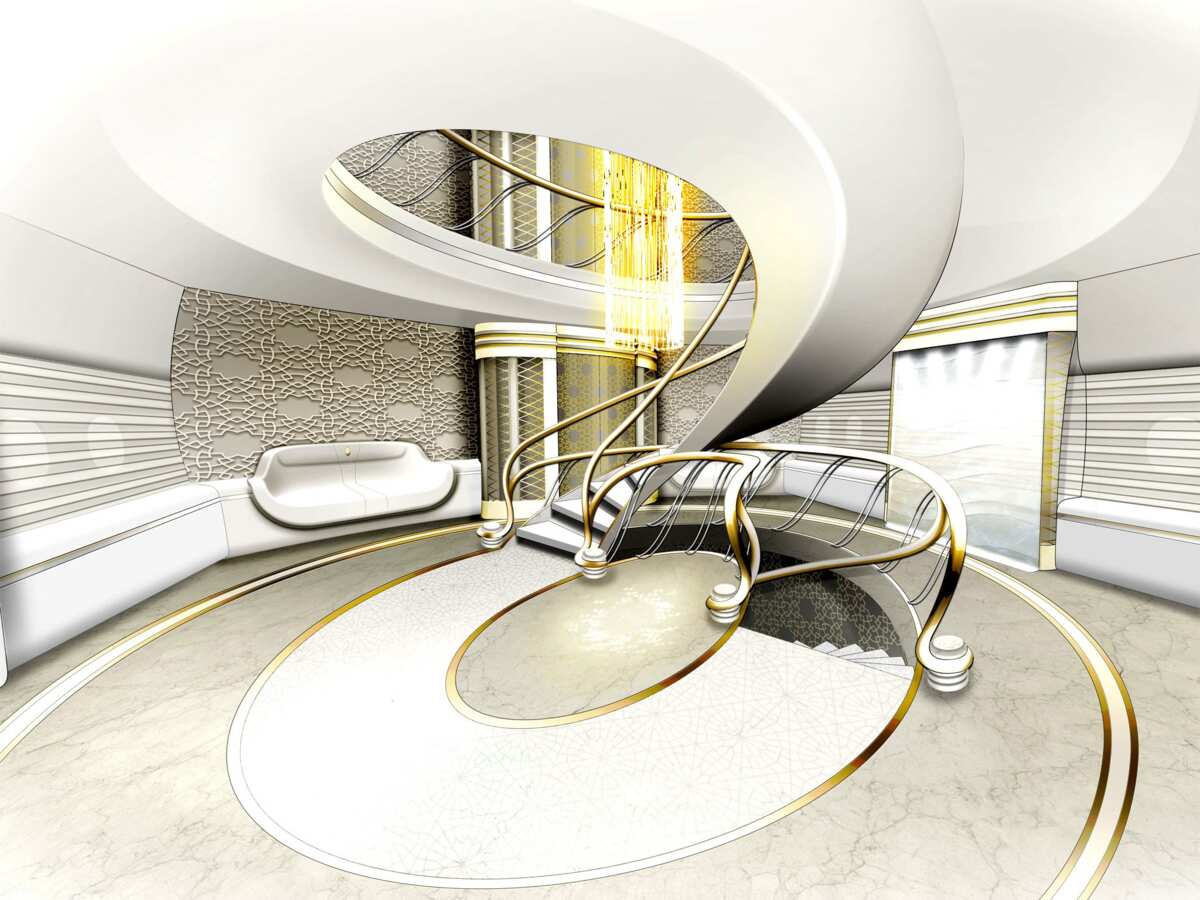 Photo: www.independent.co.uk
a lift that connects the plane's three floors, namely, the prince's master bedroom to the tarmac to make the entering and exiting quicker;
a parking space for the prince's Rolls-Royce;
a spacious dining room for 14 guests;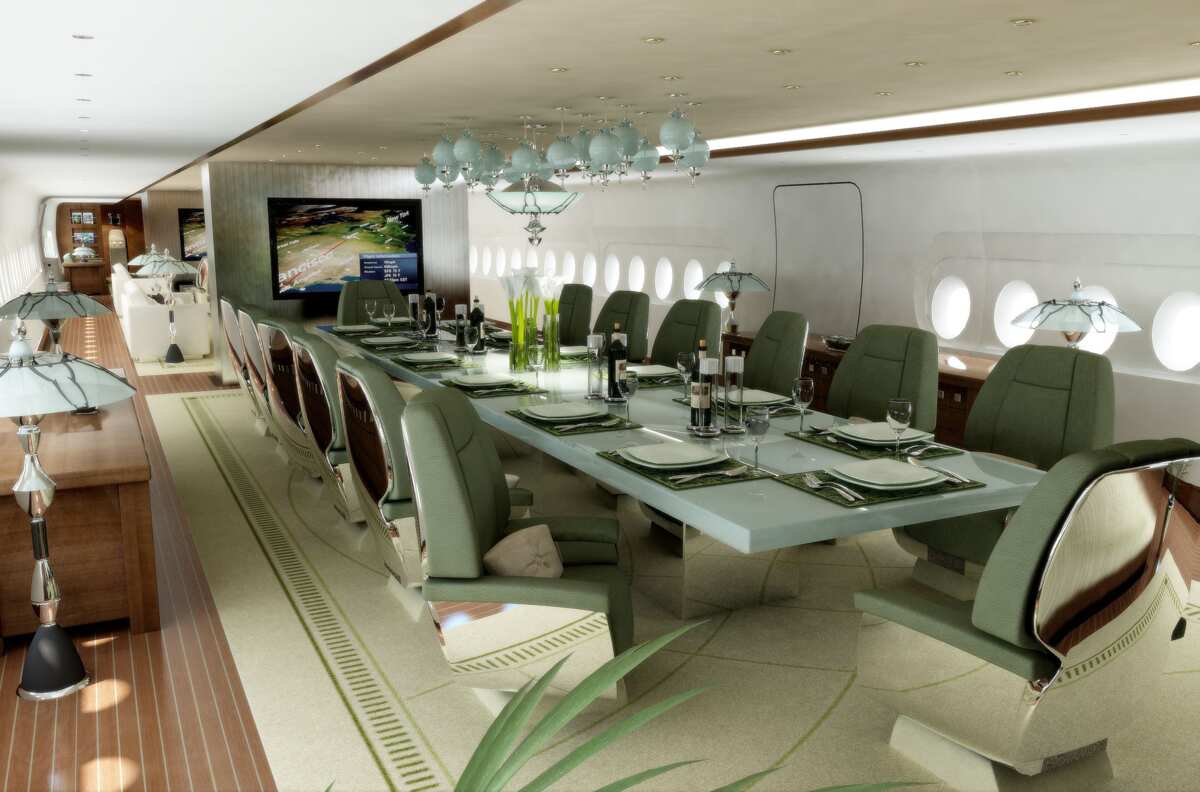 Photo: curbed.com
a lounge with leather sofas and chrome chairs;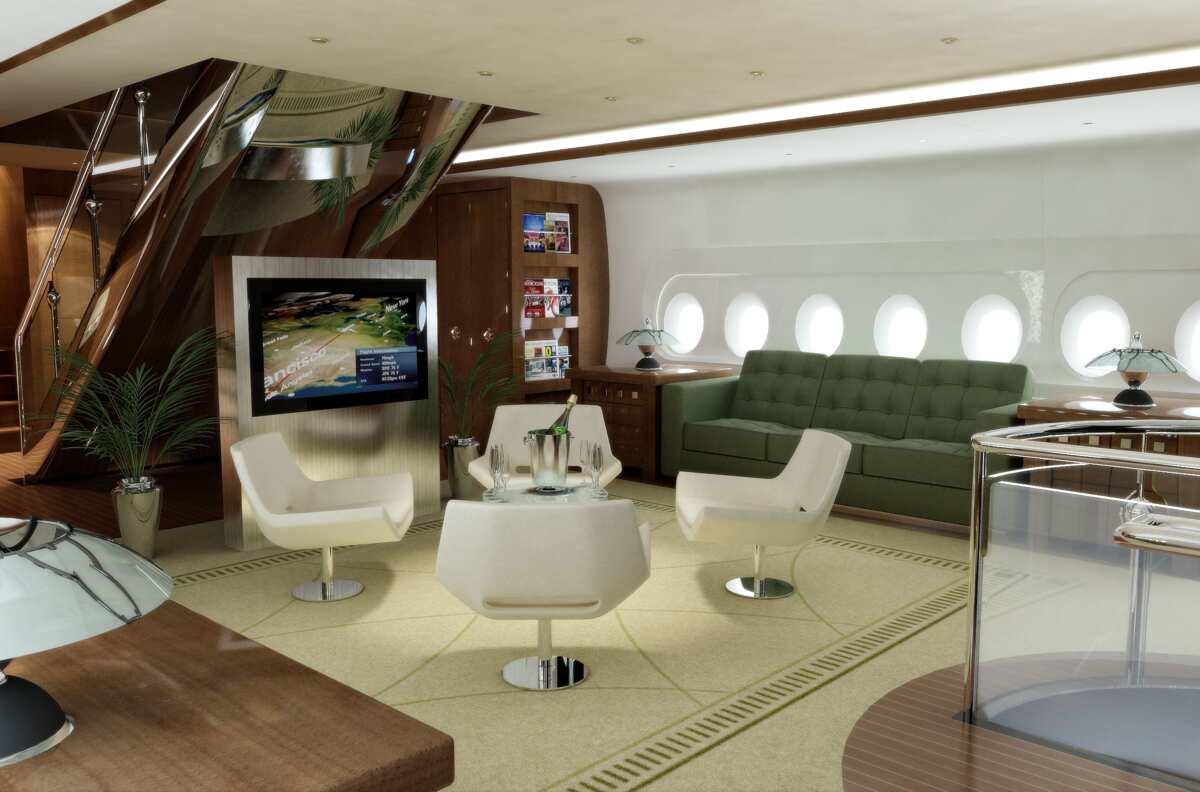 Photo: pinterest.com
a full-size boardroom featuring holographic monitors and a large perspex table which functions as a giant touchscreen;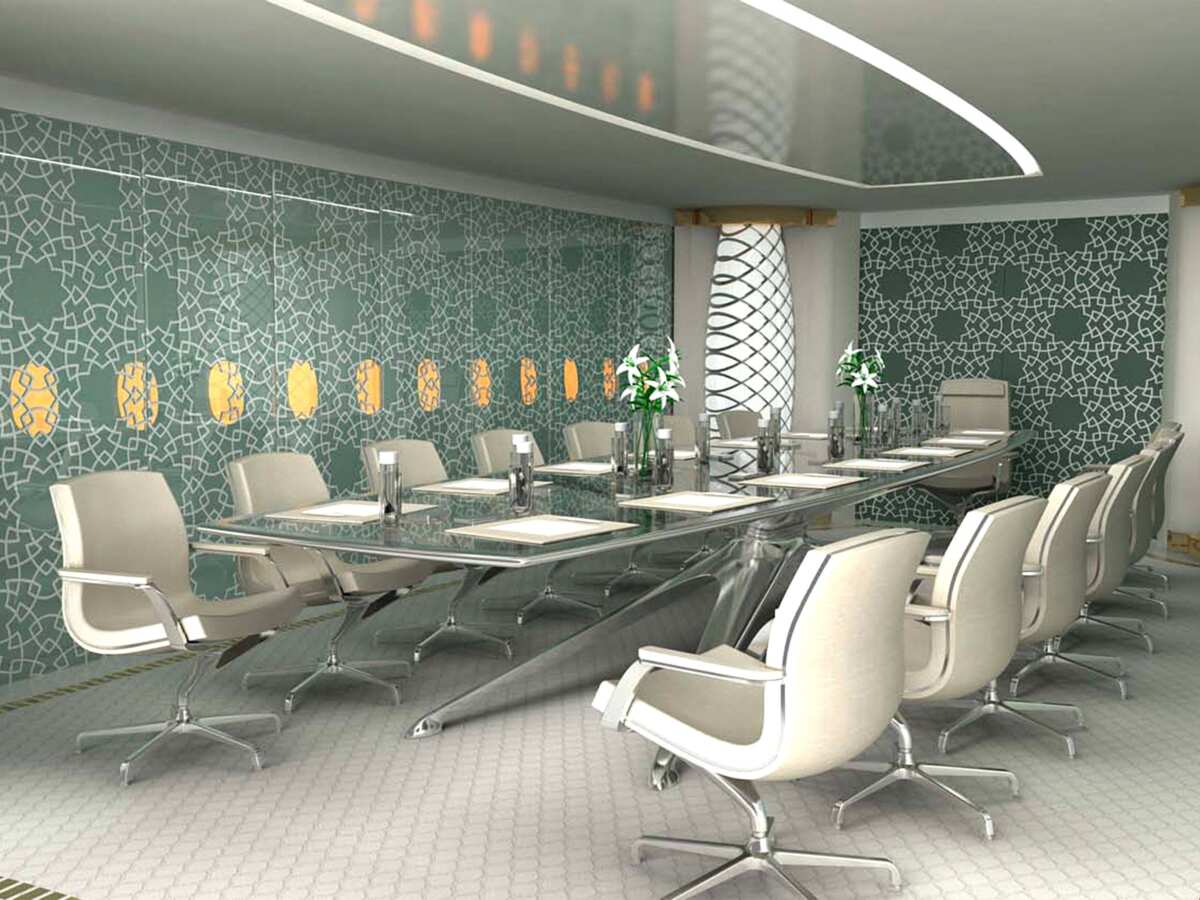 Photo: highlifereserve.com
a Turkish bath, or hamam, which is a steam room with spa treatments lined with marble only two millimetres thick to keep the weight down;
a sensory area for treatments
a magnificent wellbeing room complete with flat screen TVs on the walls and floors allowing passengers to watch the view from the plane
bedrooms with king-sized beds
20 small private rooms.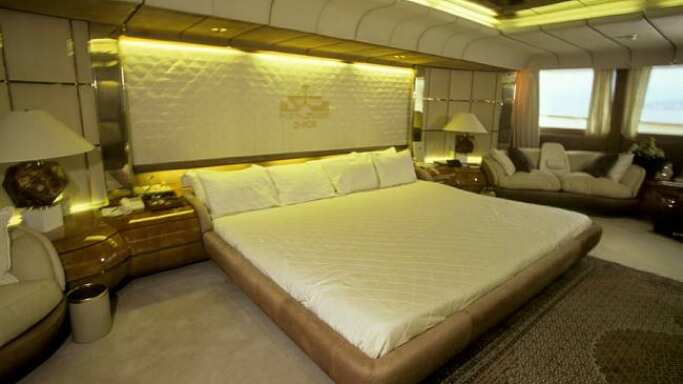 Photo: www.bornrich.com
The Saudi prince Al-Waleed bin Talal's private jet interior includes a pray room with rotating electronic mats which automatically turn towards Mecca. Inside the aircraft, there also is a stable for horses and camels, and a garage for cars.
To entertain guests during the flight, a concert hall was designed. The concert hall is complete with a stage for private entertainment, acoustic panelling, a piano, and seating for an audience of ten. Many famous entertainers are known to perform for Prince's guests.
Moreover, the interior of the jet is decorated according to Alwaleed bin Talal al-Saud's cultural values and status as well as the plane owner's personal preferences that include a notable fondness for gold. A British firm Design Q, the company that designed the interior and amenities says the A380 is
"not only the most luxurious aircraft in existence, but also reflects the cultural values and status of its owner".
READ ALSO: World footballers with private jets
Top 7 interesting facts about A380
The Airbus A380 was launched in 2007. It has an impressively spacious interior. One might find interesting that despite the fact that A380 the largest passenger plane in the world, a Russian-made airplane called Antonov An-225 is larger though it was built only for cargo transportation purposes.
The Airbus A380 is a totally European product which parts are delivered from different European countries. The engines and wings are delivered from England, parts of the fuselage and the tail from Germany and Spain. The airplane is called "a symbol of Europe". The final assembly of the airplane sections is carried out in France.
Only 20 airports in the world are able to handle A380 service. It means that they have long enough runways. This plane is the world's largest private jet whose dimensions are so large that some airports had to refurbished their facilities to accommodate the plane. An airport needs to possess 78,000 square feet area to park the plane. When talking about the passenger plane, special equipment is also needed to handle passengers and cargo as 500 to 800 passengers means a lot of luggage, however, Prince Al-Waleed's airplane doesn't have such requirements. When it comes to the question who has a priority takeoff clearance, A380 always receives a priority because of its size and weight. The working temperature inside the plane with 4 engines is around 3100 degrees.
21 flight attendants are assigned to A380, they use a separate computer system dedicated to cabin activities. They take a rest in a compartment with 8 beds located at the rear of the aircraft.
To operate the A380 only two pilots are needed, there is no difference between flying 50 and 500 passengers. It is as easy to control a big airplane as a short-range airplane.
The A380 is around 24 meters high, 80 meters wide, and 72 meters long. A380 weight is approximately 600 tons. The A380's wings are the biggest ever created, almost 3,000 square feet. They are one and a half times larger than the wings of a Boeing 747. This aircraft's floor space has an equivalent of three tennis courts.
The Airbus A380 has got a label super-jumbo, however, Airbus tried to promote it as the "gentle giant". Interesting that this airplane has quite green characteristics. While 22% of all aircraft are made of carbon fibre reinforced plastic, this plane is designed so that 85% of the aircraft can be recycled.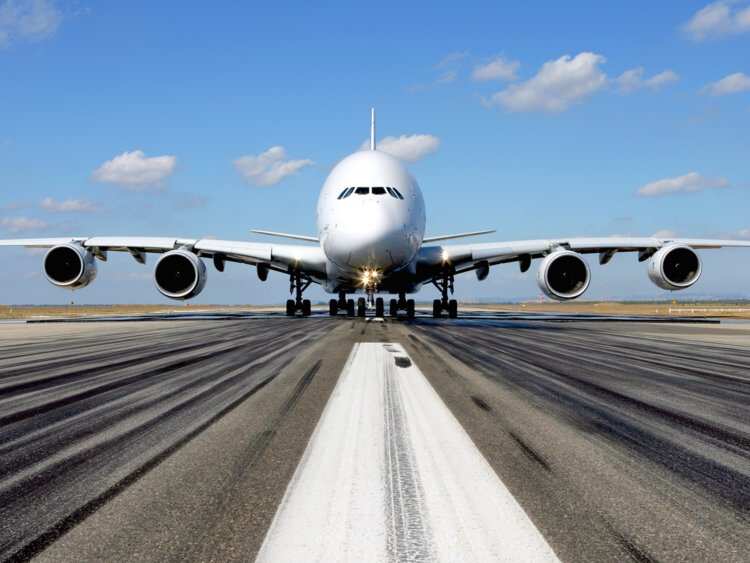 Does Prince Alwaleed bin Talal bin Abdulaziz al Saud still own the jet?
The initial price for a new A380 was around $300 million while A380 with 800 passenger seating capacity estimated cost was $390 million.
In October 2007, Prince Alwaleed ordered a test flight version of the A380: Serial number 002. It was basically a second-hand plane, which weight was 23,000 pounds more than the current version of the private jet.
When the prince was asked why he ordered a new private jet with a 525 passenger seating capacity, especially, since he already had a fully decked out Boeing 747, he answered:
"I want to sell it to someone else and make some money".
Alwaleed was heard to negotiate with Airbus to get the price down to $130 million, nearly 50% of which was to be paid in yearly installments. Airbus promised to deliver a new plane with new engines and new systems in 3 years.
In spring 2010, the Prince Alwaleed bin Talal decided to sell the A380 to Saudi Arabia's King Abdullah for $150 million. It seems like the contract has not been signed.
In February 2012, Kingdom Holding Chief Financial Officer Shadi Sanbar told Forbes that the jet had not been sold yet, claiming it as a property of the Prince Alwaleed worth $330 million. However, Chief Financial Officer's claim that Alwaleed still owned the plane is doubtful.
In February 2013, CFO told Forbes that the A380 private jet has been sold though he didn't disclose a buyer, a sales price, the date of the sale or an explanation for the sale:
"The Prince has not disclosed nor wishes to disclose why he sold the plane. HRH [His Royal Highness] asserts that it is none of anyone's business why he chose to sell the plane. We can't disclose any details whatsoever because of confidentiality agreements we have with the parties", Sanbar said.
Prince Alwaleed bin Talal bin Abdulaziz al Saud's private jet A380 really exists and is still regarded as the world's largest private jet. It might sound mythical, but the luxurious facilities the aircraft is equipped with have been photographed and officially released on many websites. The only controversy is concerned with the price of the prince's private jet which was heard to be lowered significantly and if the prince has sold his private jet or not. In any case, it would be difficult to know the final price of this flying palace or its facilities as both parties, Airbus and the prince, have decided not to disclose this information.
READ ALSO:Nigerian pilot salary in 2018
[embedded content]
Source: Legit.ng
CLICK HERE TO READ MORE FROM: General
Chuka (Webby) Aniemeka
Chuka is an experienced certified web developer with an extensive background in computer science and 18+ years in web design &development. His previous experience ranges from redesigning existing website to solving complex technical problems with object-oriented programming. Very experienced with Microsoft SQL Server, PHP and advanced JavaScript. He loves to travel and watch movies.
View More Articles