---
---
Samsung Galaxy Tab S6 is a perfect gadget for anyone that needs to get work done on the go. It comes with a great display and a long battery life. This is one of the best tabs in the market currently.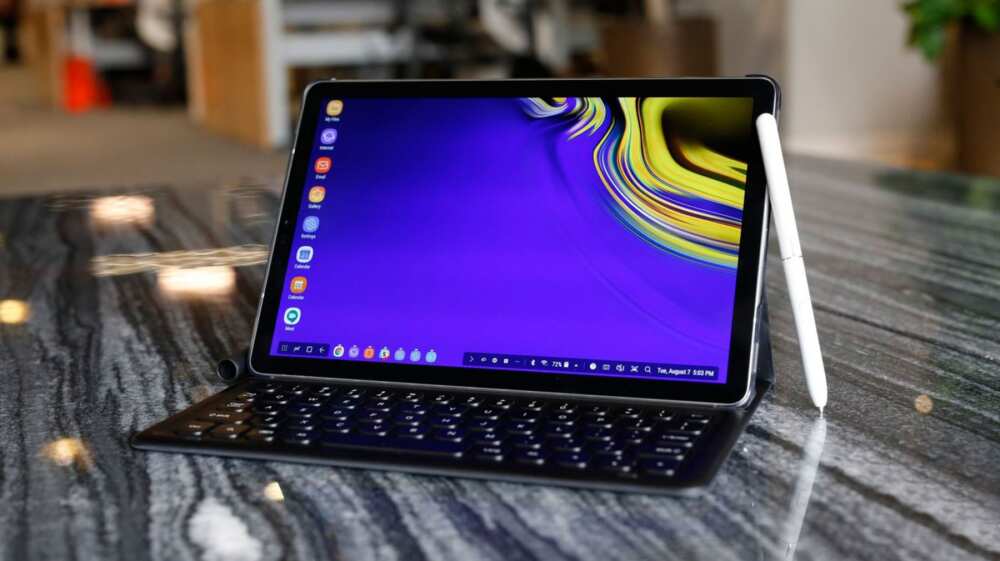 Image: facebook.com, @samsunggaaxytabs4/s5e/s6
Source: UGC
Samsung Galaxy Tab S6 has been in the market since late August 2019. Samsung is one of the few companies that has dared to venture into the premium tab market where the leader, Apple, dominates.
If you have been wondering about the Samsung Galaxy Tab S6 release date, then you will be pleased to note that the gadget has been available in the market since August. Its starting price is $649.99 / £619 / AU$1,099 for the 6GB RAM/128GB ROM Wi-Fi model. Additional LTE, or pushing the Wi-Fi model to 256GB of storage and 8GB of RAM will increase the cost to $729.99 / £689 / AU$1,299.
Overview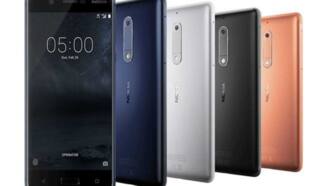 Fascinating details about the Nokia 5 smartphone
Every good gadget comes with pros and cons. It is only by weighing the two that one can settle for the best. Here are the things you need to bear in mind when dealing with the Samsung Galaxy Tab S6.
The good
It has a beautiful Super AMOLED display
Comes with speedy performance
Its excellent S Pen comes as standard
The bad
Samsung's One UI is yet to be perfect
Lacks a headphone jack
It is pricey for an Android tablet
Samsung Galaxy Tab S6 specs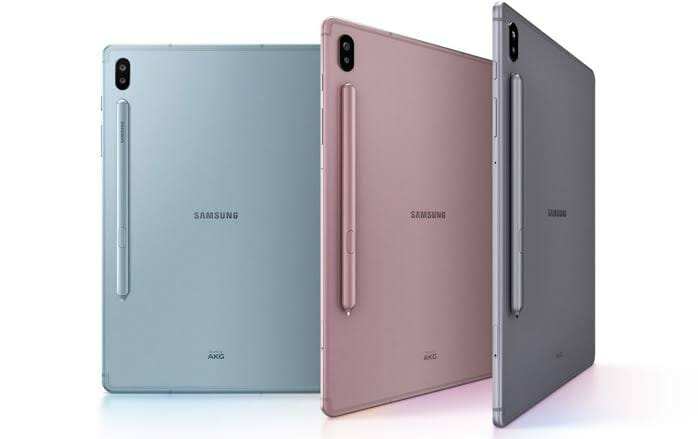 Image: facebook.com, @androidauthority
Source: UGC
The following specs will convince you why you need to buy this device. You need to know which Samsung Galaxy Tab S6 features work for you.
Release date: August 2019
Dimensions: 244.5 x 159.5 x 5.7mm
Weight: 420g
Colours: Mountain Gray, Cloud Blue and Rose Blush
RAM: 6GB/8GB
Display: 10.5-inch WQXGA 16:10 HDR OLED
Processor: Qualcomm Snapdragon 855
ROM: 128GB/256GB
Expandable storage: Yes, microSD, up to 1TB
Rear camera: 13-megapixel, 5-megapixel
Front camera: 8-megapixel
Battery: 7,040mAh
WLAN: Wi-Fi 802.11 a/b/g/n/ac, dual-band, Wi-Fi Direct, hotspot
Bluetooth: Yes, 5.0, A2DP, LE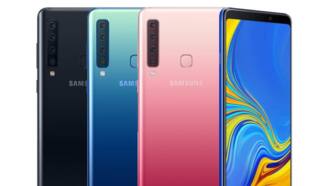 Interesting details about the Samsung Galaxy A9
Hardware
Like it is for every gadget, the hardware specifications go a long way in ensuring it is a great device. Here are the Samsung Galaxy Tab S6 hardware specs.
Design
While the design may not be an original one, it is still one attractive device. It may not have the angular and muscular appeal like its competitor the iPad Pro 11 but it is similar in the sense that it is all metal.
In fact, the Tab S6 has softer edges and a thinner body. These measurements give the device a lighter frame, 420g vs 468g, as well as a longer aspect ratio. This is a welcomed improvement from its S4 predecessor.
When you flip the tab around onto the edge, you will find its volume and power buttons. The SIM tray on the LTE model is also found on this side. The other edge contains the optional keyboard cover connector.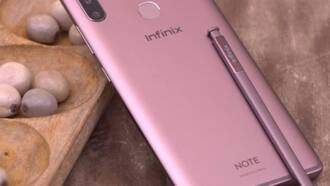 Is Infinix Note 6 a good phone? Find out by reading this thorough review
Samsung Galaxy Tab S6 display
Both the design and display of this tab are impressive. It comes with a 10.5-inch Super AMOLED display and a 1600 x 2560 pixel resolution for 287ppi. The Super AMOLED feels like a novelty in this device and it is what makes it stand out, despite not being a new feature in Samsung devices.
The vibrant display comes with excellent contrast that includes an HDR10+ certification as well as deep, inky blacks. It is a beautiful piece, with vibrant colours that lift everything from video content to digital paintings.
The only edge the iPad Pro 11 screen has over it is the fact that it does not have the super-responsive 120Hz variable refresh rate found in Apple's tablet, and also the fact that it does not get very bright. In fact, it appears to wash out more in strong lighting. The bottom line is that both have their pros and cons.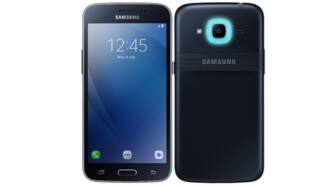 Discover all the top facts about the Samsung Galaxy J2 Pro: Specs, price, and reviews
This tab's display has a fingerprint sensor hidden underneath, near the USB-C slot. As such, you do not have to rely on a facial recognition system or even any of the other passcode entry systems used in other devices. What's more, this sensor works well, even though it may feel slower compared to dedicated sensors. This is partly because the device has to be powered on first.
Samsung Galaxy Tab S6 battery life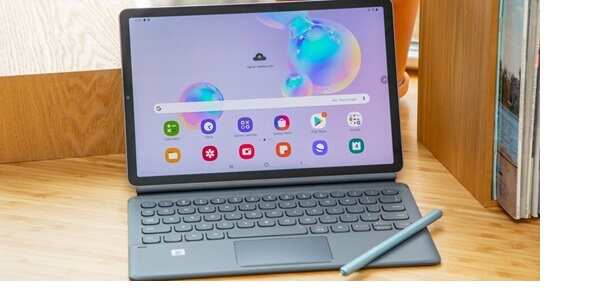 Image: facebook.com, @techradar
Source: UGC
Comparatively, this tab has a smaller battery capacity of 7,040mAh compared to the 7,300mAh of the Galaxy Tab S4. Despite this reduction, the battery is still enough. Coupled with an efficient Snapdragon 855 chipset, there is nothing to worry about. It also seems to consume power rather effectively, meaning you do not have to worry about how long it lasts once it is fully charged.
Samsung has estimated that the Galaxy Tab S6 is good for 14 hours of usage. This makes it pretty competitive, especially when ranked with the iPad Pro 11 (2018).
Lenovo K10 Note: is it a good phone to have?
The Samsung Galaxy Tab S6 also supports fast charging. However, it only ships with a 15W charger and not the 25W unit that ships with the Galaxy S10 5G smartphone. This is but a minor setback.
Speaker & call quality
The company has installed four AKG-tuned speakers. Two of them are on both narrow edges, while the 'bottom' edge contains the USB-C port. It does not have 3.5mm headphone jack, something that is a shame for a pro-level tablet. All in all, the phone is known to produce clear and dynamic sound.
Software
How does the software rate?
OS and features
The device runs on the Android 9.0 (Pie) OS overlaid with Samsung's One UI. The phone has the following sensors: fingerprint, accelerometer, gyro, proximity, and compass.
It is also important to note that the Samsung Galaxy Tab S6 Android 10 update is in beta testing.
Camera, video and image quality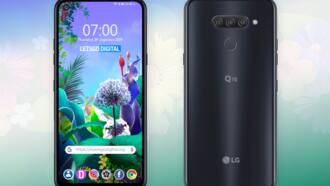 All the top details about LG Q70: Specs, review, release date, price
One of the best ways to measure a phone or tablet's performance is to look at its camera capabilities. The Samsung Galaxy Tab S6 does not disappoint.
While it is true that dual cameras may not be exciting in a world where smartphones are showcasing up to 4 cameras, this phone's camera setup is still impressive. The Galaxy Tab S6 is the first Samsung tablet to feature a multi-camera setup.
The camera comes with a 13MP f/2.0 main sensor that is paired with a 5-megapixel f/2.2 ultra-wide sensor. These would be pretty unremarkable in a mid-range smartphone. However, for a tablet, it is considered fairly advanced since photography is not a priority with this device.
Its secondary camera opens up users to the possibility of interesting wide-angle shots, not to mention that it enables exaggerated Bokeh Portrait snaps. It offers exactly what it promises too. In a test, the shots that were taken by the tab were perfectly fine but in a mid-range phone kind of way. A few colours seemed artificially ramped up, but then again, Samsung is a sucker for punchy colours so this is not surprising.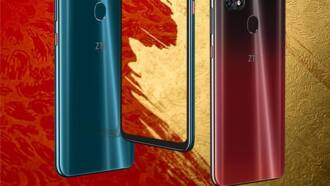 Interesting details about the ZTE Blade 20
The auto-HDR evens things out rather perfectly, especially on bright landscape shots. Samsung has also installed its Night Mode, borrowing from its top-end smartphones. This means you will be able to take usable shots even in situations that are extremely dark. However, you need to ensure the phone and objects are pretty much stationary. Either way, the results are pretty decent.
The tab has an 8MP selfie camera. This is mostly useful for video calls. It may not be a very good idea to use the tab for a selfie.
Samsung Galaxy Tab S6 review
Users have had a lot to say about the device so far. Many are those who are already impressed by it as seen by the comments they left behind on YouTube. Check out the examples below.
Rudy Rodriguez: best Android tablet ever? umm its pretty much the only Android tablet you can buy now. hahaha
Sharif Balajo: So at first I was like wow this is uploaded 8hrs ago because I searched for it, then Mrwhosetheboss 4:22 from whose video I was just watching. Am using Tab A (6). Multitasking is super amazing on the Samsung tabs btw this one am using is still very usable now.
Fat Tony: Sounds great but what happens when Samsung abandons the Tab S6 after two system updates? I have a Tab S2 with 7.0 but no longer eligible for further updates.
Necholaz Ganz: Samsung should make more high and middle end Android laptop. We need Android tablets with 2k and 4k screens. Gaming tablets and so on.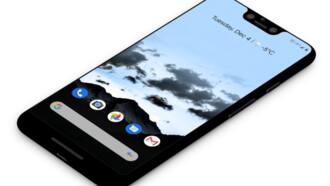 Fascinating details about Google Pixel 3 XL: Its features, specs, reviews, price, where to buy
Verdict
The Samsung Galaxy Tab S6 is an excellent choice for anyone that needs a good tablet. As a highly accomplished Android tablet, this device is great for media and other uses. It may seem expensive but it is also cheaper compared to its main rival, the iPad Pro 11.
In the end, the Samsung Galaxy Tab S6 is a great buy and one that you will never regret. If you want to work on the go, then consider getting yourself one. It is absolutely useful.
[embedded content]
CLICK HERE TO READ MORE FROM: General
Chuka (Webby) Aniemeka
Chuka is an experienced certified web developer with an extensive background in computer science and 18+ years in web design &development. His previous experience ranges from redesigning existing website to solving complex technical problems with object-oriented programming. Very experienced with Microsoft SQL Server, PHP and advanced JavaScript. He loves to travel and watch movies.
View More Articles
100 Most Popular News
1
2
Displaying
1 - 100
of
155