---
---
First Ladies who are vocal about their beliefs and projects get more public attention than those who are not. Most women who hold this position are known for their wisdom. The wife of Franklin D. Roosevelt, the 32nd president of the United States of America, was loved and respected for her wisdom. Eleanor Roosevelt quotes inspired not only her generation but also all other generations that followed.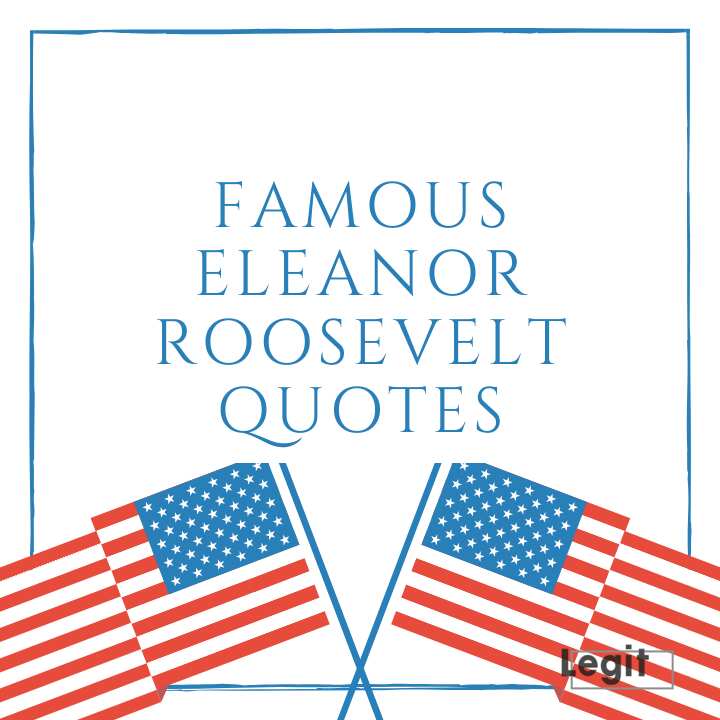 Image: legit.ng
Source: Original
Eleanor Roosevelt was the First Lady of the United States of America from 1933 to 1945. She was the spouse of President Franklin Delano R., a globally recognised humanitarian, and United Nations diplomat. As one of the world's most powerful ladies, she often shared her wisdom. Eleanor Roosevelt quotes are still inspirational many decades after she uttered them.
Famous Eleanor Roosevelt quotes to inspire you
Everyone needs inspiration in life so that they can achieve their dreams and goals. With these famous quotes by Eleanor Roosevelt, you will get motivated to live your life to the fullest;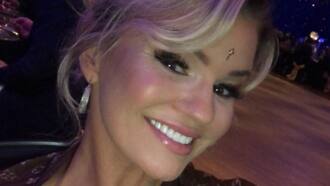 Top Kerry Katona facts: Age, amazing children, net worth, ex husbands
Inspirational quotes Eleanor Roosevelt
The most inspirational and famous Eleanor Roosevelt are;
"No one can make you feel inferior without your consent."
"Do what you feel in your heart to be right – for you'll be criticised anyway."
"The future belongs to those who believe in the beauty of their dreams."
"The purpose of life is to live it, to taste experience to the utmost, to reach out eagerly and without fear for newer and richer experience."
"You can often change your circumstances by changing your attitude."
Friendship quotes from Eleanor Roosevelt
Do you have a genuine friend in your life? Are you also their sincere friend? In recent years, real friends have become hard to find. More people now have online friends who they rarely meet for physical interaction. As a result, true friendship is slowly fading away. Here are some of the best quotes Eleanor Roosevelt on friendship;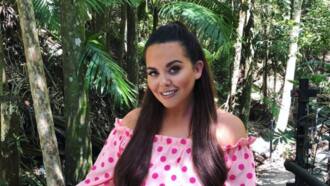 Who is Scarlett Moffatt? Boyfriend, weight issues, net worth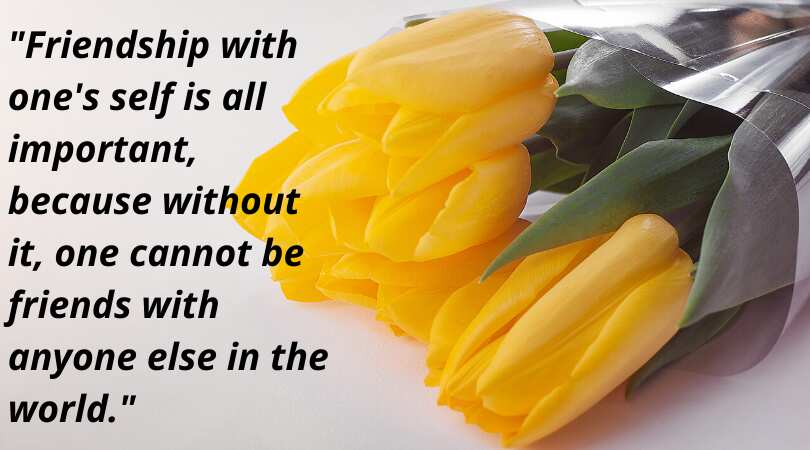 Image: pixabay.com (modified by author)
Source: UGC
"Many people will walk in and out of your life, but only true friends will leave footprints in your heart."
In life, seasons change, and so do friends. Your genuine friends are those who go out of their way to change your life for the better.
"If someone betrays you once, it's their fault; if they betray you twice, it's your fault."
A wise person knows when to let go of fake friends.
"Friendship with one's self is all important, because without it, one cannot be friends with anyone else in the world."
For you to be a sincere friend to someone else, you must love yourself first.
"It is not fair to ask of others what you are not willing to do yourself."
Eleanor Roosevelt quotes fear
Fear derails us from achieving our dreams. Sometimes, all that stands between us and success is fear. The former First Lady had this to say about fear;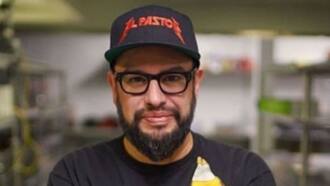 The career, personal life story and sudden death of Carl Ruiz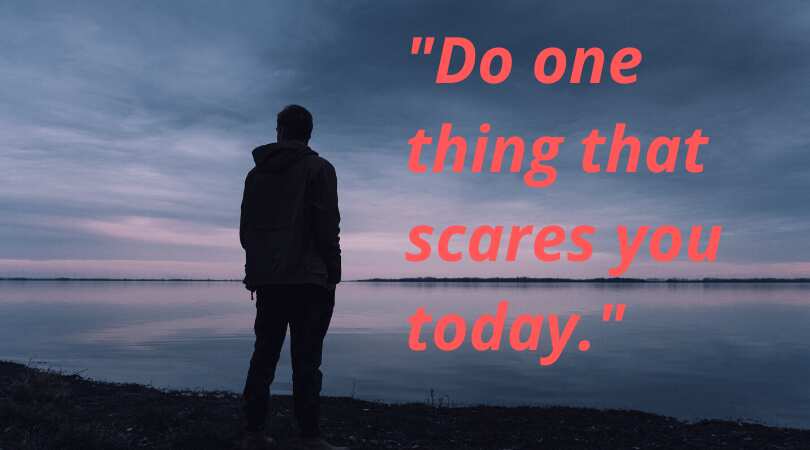 Image: pixabay.com (modified by author)
Source: UGC
"I believe anyone can conquer fear by doing the things he fears to do."
"Do one thing that scares you today."
"We are afraid to care too much, for fear that the other person does not care at all."
"You gain strength, courage and confidence by every experience in which you really stop to look fear in the face. You are able to say to yourself, 'I have lived through this horror. I can take the next thing that comes along.' You must do the thing you think you cannot do."
"We do not have to become heroes overnight. Just a step at a time, meeting each thing that comes up, seeing it as not as dreadful as it appears, discovering that we have the strength to stare it down."
"A great deal of fear is a result of just not knowing. We do not know what is involved in a new situation. We do not know whether we can deal with it. The sooner we learn what it entails, the sooner we can dissolve our fear."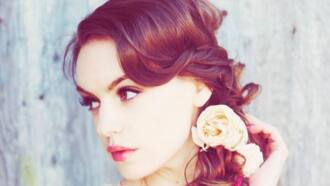 The detailed life story of Michelle Mylett: Her career, net worth and personal life
Eleanor Roosevelt famous quotes on feminism
In the past, women's rights were disregarded. The fight for gender equality began decades ago to solve this problem. Unfortunately, women rights are not fully guaranteed in some parts of the world, and the battle for gender equality is ongoing. The former First Lady was very vocal about feminism.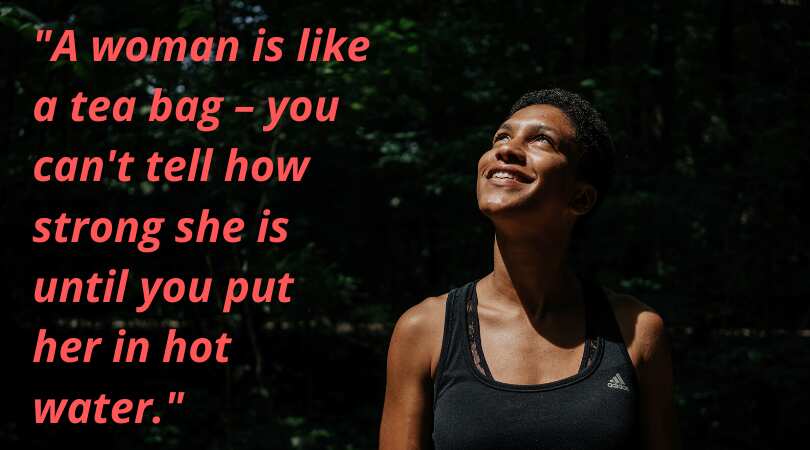 Image: pixabay.com (modified by author)
Source: UGC
"A woman is like a tea bag – you can't tell how strong she is until you put her in hot water."
"No, I have never wanted to be a man. I have often wanted to be more effective as a woman, but I have never felt that trousers would do the trick!"
"Every now and then I am reminded that even though the need for being a feminist is gradually disappearing in this country, we haven't quite reached the millennium."
"In numbers there is strength, and we in America must help the women of the world."
"The battle for the individual rights of women is one of long standing, and none of us should countenance anything which undermines it."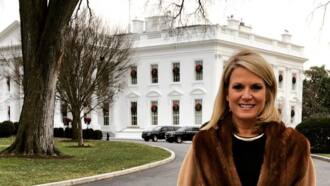 Fascinating facts about the life of Martha MacCallum
Eleanor Roosevelt quotes human rights & justice
Justice and human rights are a big topic in contemporary society. Some countries have better judicial systems than others. Many people dream of a world where human rights are guaranteed, and justice is served. The former First lady had this dream too.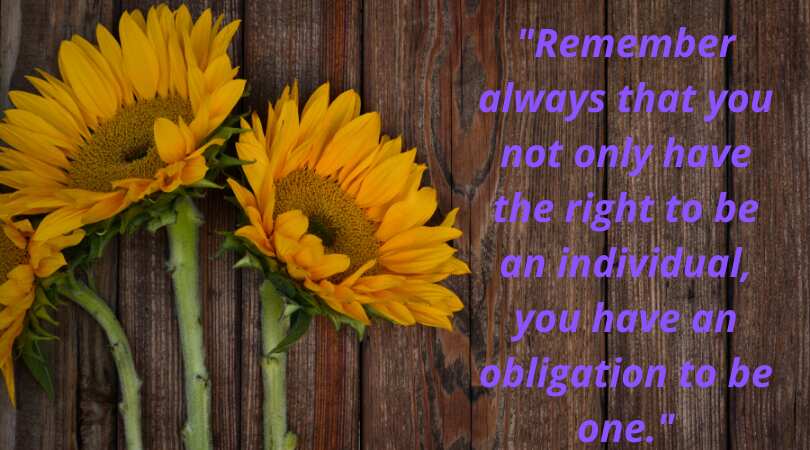 Image: pixabay.com (modified by author)
Source: UGC
"Justice cannot be for one side alone, but must be for both."
"When will our consciences grow so tender that we will act to prevent human misery rather than avenge it?"
"Remember always that you not only have the right to be an individual, you have an obligation to be one."
"Where after all do universal human rights begin? In small places, close to home - so close and so small that they cannot be seen on any map of the world. Yet they are the world of the individual person: The neighborhood he lives in; the school or college he attends; the factory, farm or office where he works. Such are the places where every man, woman, and child seeks equal justice, equal opportunity, equal dignity without discrimination. Unless these rights have meaning there, they have little meaning anywhere. Without concerted citizen action to uphold them close to home, we shall look in vain for progress in the larger world."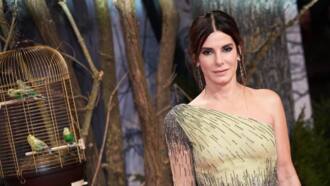 Top facts about Sandra Bullock net worth, plastic surgery, husband and children
Essential life lessons
Each day, life teaches us new lessons. We have to approach life with wisdom, courage and self-belief. Here are some quotes to remind us so;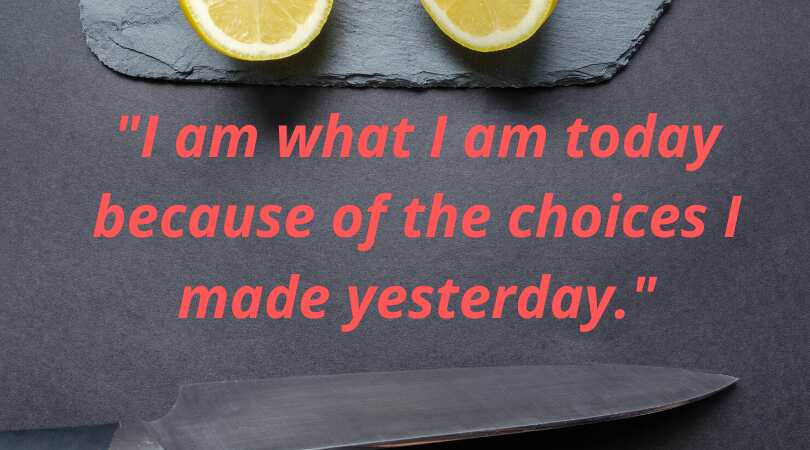 Image: pixabay.com (modified by author)
Source: UGC
"People grow through experience if they meet life honestly and courageously."
"I am what I am today because of the choices I made yesterday."
"Great minds discuss ideas; average minds discuss events; small minds discuss people."
"Do not stop thinking of life as an adventure. You have no security unless you can live bravely, excitingly, imaginatively; unless you can choose a challenge instead of competence."
"Never mistake knowledge for wisdom. One helps you make a living; the other helps you make a life."
Lessons about love and self-belief
When one believes in themselves, they are more likely to succeed. If you have dreams, visions and goals you need to achieve, learn from these wise words;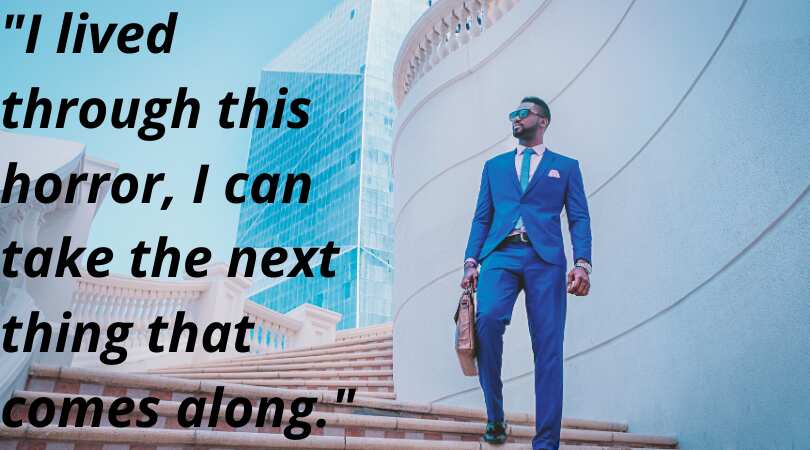 Image: pixabay.com (modified by author)
Source: UGC
"The giving of love is education in itself."
"Have convictions. Be friendly. Stick to your beliefs as they stick to theirs. Work as hard as they do."
"You wouldn't worry so much about what others think of you if you realised how seldom they do."
"Never allow a person to tell you no who doesn't have the power to say yes."
"I lived through this horror, I can take the next thing that comes along."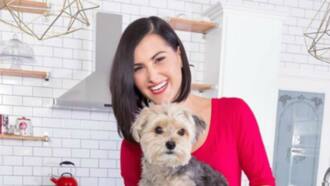 Juicy details about the beautiful UFC reporter: Megan Olivi
Achieving personal goals and visions
It takes hard work, patience, persistence, interest and commitment to achieve personal goals and targets. When you have the ultimate goal in mind, you have to bear in mind these wise words from the former First Lady in your quest for success;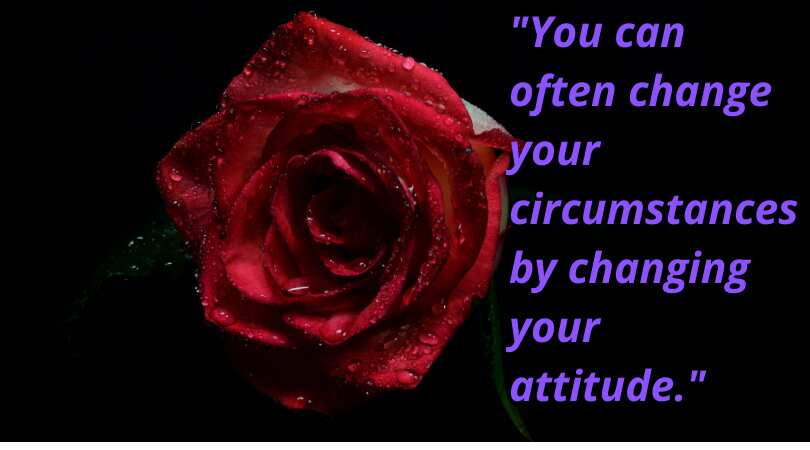 Image: pixabay.com (modified by author)
Source: UGC
"Do the things that interest you and do them with all your heart."
"Don't be concerned about whether people are watching you or criticising you."
"Learn from the mistakes of others. You can't live long enough to make them all yourself."
"One thing life has taught me: if you are interested, you never have to look for new interests. They come to you. When you are genuinely interested in one thing, it will always lead to something else."
"You can often change your circumstances by changing your attitude."
Happiness in life
Every human being desires to live a happy and stress-free life. However, happiness does not happen out of the blues. We are all in charge of our joy. These wise sayings remind us about this;
Exciting and impressive facts about the popular basketball commentator Doris Burke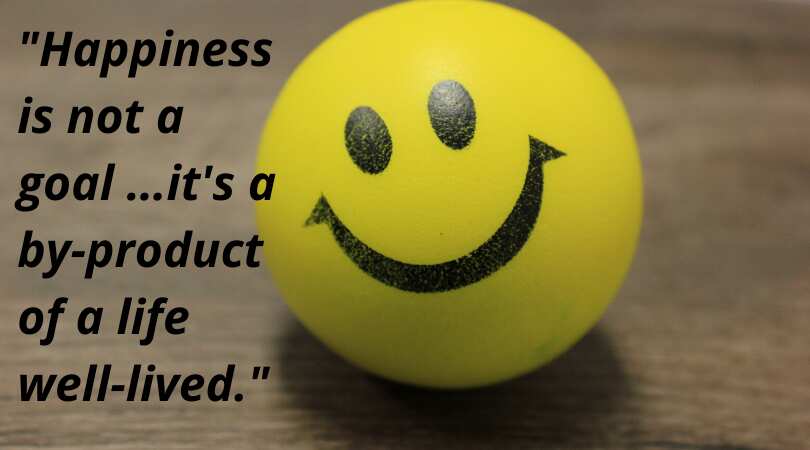 Image: pixabay.com (modified by author)
Source: UGC
"Since you get more joy out of giving joy to others, you should put a good deal of thought into the happiness that you are able to keep."
"Happiness is not a goal …it's a by-product of a life well-lived."
"To handle yourself, use your head; to handle others, use your heart."
"The shoe that fits one person pinches another; there is no recipe for living that fits all cases."
"When you know to laugh and when to look upon things as too absurd to take seriously, the other person is ashamed to carry through even if he was serious about it."
Eleanor Roosevelt quotes marine
The former First Lady knew a lot about the marines. Eleanor Roosevelt marines quotes were based on her experiences and observations. She spoke the truth without sugar-coating anything. One of the top Eleanor Roosevelt quotes marines is;
"The Marines I have seen around the world have the cleanest bodies, the filthiest minds, the highest morale, and the lowest morals of any group of animals I have ever seen. Thank God for the United States Marine Corps!"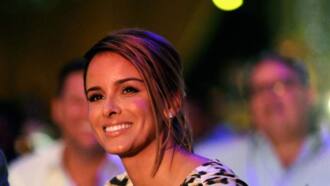 Top 15 facts about Michael Jordan wife Yvette Prieto you need to know
The 32nd American First Lady was a wise woman. She was a humanitarian and human rights champion. In her line of duty, she often uttered words of wisdom. From the above compilation of Eleanor Roosevelt quotes, each human being learns a lot about various aspects of life.
[embedded content]
CLICK HERE TO READ MORE FROM: General
Chuka (Webby) Aniemeka
Chuka is an experienced certified web developer with an extensive background in computer science and 18+ years in web design &development. His previous experience ranges from redesigning existing website to solving complex technical problems with object-oriented programming. Very experienced with Microsoft SQL Server, PHP and advanced JavaScript. He loves to travel and watch movies.
View More Articles
100 Most Popular News
1
2
Displaying
1 - 100
of
171