Home
|
News
|
General
| Opinion: Gov Makinde has the interests of Oyo state at heart by Seye Eyitayo
---
---
Editor's note: Public affairs commentator, Seye Eyitayo, writes on the new policy by Oyo state governor, Seyi Makinde, regarding the implementation of the novel Park Management System, which analysts believe will increase the internally generated revenue in the state.
Read below:
There has been a lot of controversy over how the saying properly goes, but "the devil you know is better than the angel you don't," has been finally corrected to, "better the devil you know than the devil you don't." Yet, the meaning remains the same; if you are confronted by two bad choices, you make a choice of a lesser evil - the devil you know.
The truth about choice is that we choose based on our knowledge and exposure but the consequence we suffer is a result of facts. However, wisdom is the application of knowledge.
In Oyo state, Governor Seyi Makinde has made a choice which some may see as pivotal to his candidacy. One thing we can be sure of regarding the governor whom most right-thinking people have come to love is that he is not afraid of making tough choices.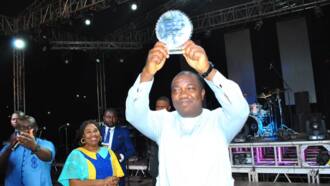 Opinion: Open letter to Governor Ifeanyi Ugwuanyi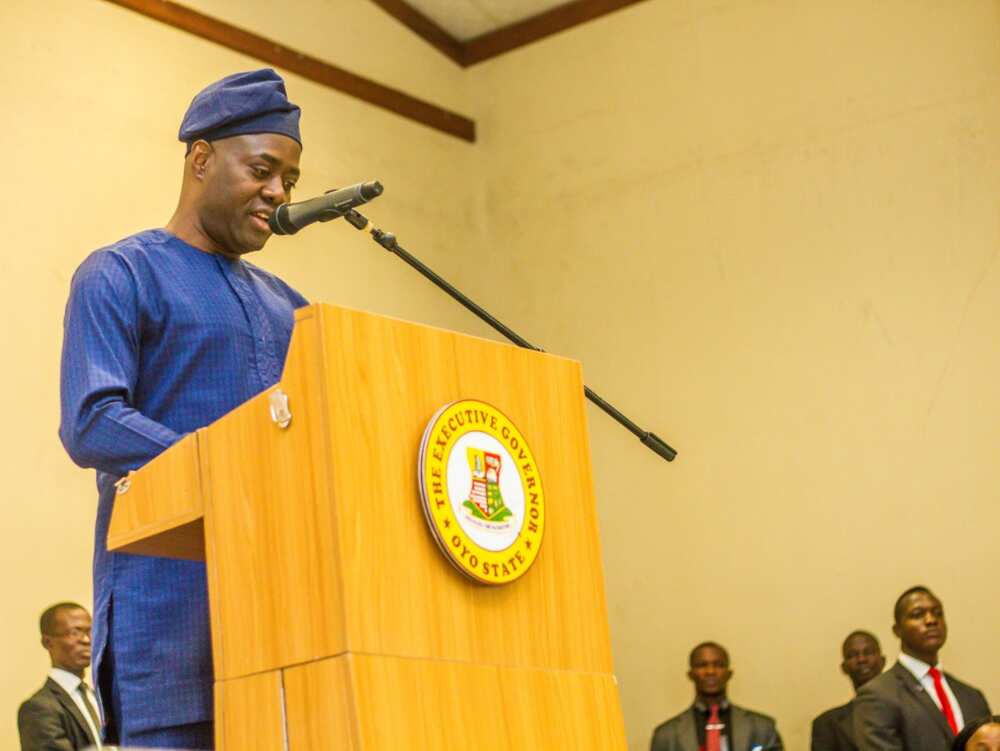 Governor Makinde has been hailed for making tough choices which will benefit Oyo people in the long run. Photo: Govt House, Ibadan
Source: Twitter
PAY ATTENTION:Get the Latest Nigerian News 24/7. Spend less on the Internet!
He made the choice to proscribe the National Union of Road Transport Workers (NURTW). A decision that startled many since they knew full well that the leader of one of the factions of the NURTW, Alhaji Mukaila Lamidi aka Auxiliary, had thrown his weight behind Makinde's candidacy. But His Excellency made that choice because it was the right thing to do. He had the interests of Oyo state at heart.
And now the Park Management System (PMS)
In a move that has been widely acclaimed to be one of the best things that have happened in the southwest revenue-generating systems, Makinde has established a system to manage motor parks in Oyo state such that, the revenue goes to the government rather than individuals. The government has never benefited from this source of revenue since Nigeria became a democracy. But he is being attacked because he appointed a "murderer" to head a disciplinary committee.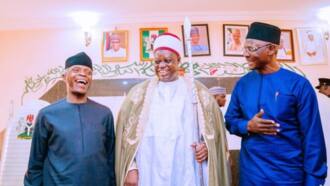 You are a pacesetter to Nigeria's judiciary - Emir of Lafia tells Osinbajo
The mind that births this type of thought is a mind that does not understand the nature of choices and trade-offs. It is a simplistic idealist mind that has no business commenting on the complexities of governance.
At the end who makes the net profit?
Anyone with half a logical mind would have figured that in making Auxiliary the head of a committee, Makinde has succeeded in doing two things, he has raised a revenue stream for Oyo state and assuaged a faction of the proscribed NURTW, though, from a video that went viral, the other faction was threatening fire and brimstone should he go ahead with the PMS. More importantly, Makinde has done this while keeping the "goats away from the yam."
Come to think of it, where would the disciplinary committee heads have come from? How sensible would it have been to bring people who do not understand how motor parks work to maintain discipline in the parks?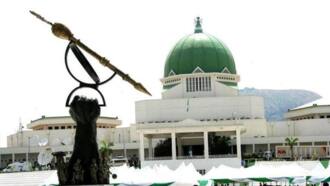 NASS debates: When personal interest conquered public good by Itodo Ikongbe (Opinion)
Indeed, what really was wrong with the system? The problem was where the total revenue was going. To address this, Makinde delivered a masterstroke. He is rerouting the revenue to government coffers. Could those complaining on social media be doing so because the money is now going to Oyo state rather than their known paymasters?
You may accuse Governor Makinde of favouring someone who showed him favour, but what you cannot accuse him of is being stupid. Is Auxiliary hugely popular? You only need to watch the video of him visiting a park yesterday to see that he is. Is he now helping in some way to bring revenue to Oyo state? Yes, he is. If the other thieves and murderers in high and low places were this cooperative, Nigeria would be the better for it.
Will mayhem result from this action? Yesterday, the governor showed he was the chief security officer of Oyo state. Contrary to lies peddled by members of the opposition, there was not a single riot in the entire state.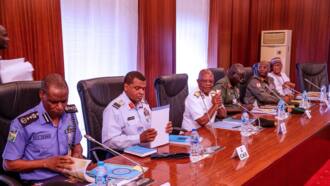 Why our security chiefs deserve national honours by Nkechi Odoma (Opinion)
What we are left with is hindsight.
When a person you have confidence in makes a choice you do not fully understand, and you are not in a position to find out personally from them why they did it, you look at precedents and antecedents.
We look forward to the report of the first month of the implementation of the novel Park Management System. As far as this writer is concerned, the majority are ignoring the real issues and chasing shadows. The real issues are: How much revenue are we expecting monthly from the PMS? How will this revenue be utilised? Will technology be adopted to ensure accountability? If so, in what ways?
The fact remains that even if Oyo state only makes N10million per month from the PMS, it remains a revenue stream Oyo state has never benefited from. The opposition should please take a back seat because Governor Seyi Makinde has shown one more time that it can be done. He has shown that his real interest is in ensuring that Oyo state takes back its position as the state of firsts. And the people have again, won.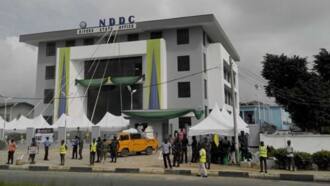 NDDC: Who is afraid of Nunieh? by David Onmeje (Opinion)
Disclaimer: The views and opinions expressed here are those of the author and do not necessarily reflect the official policy or position of Legit.ng.
Your own opinion articles are welcome at info@corp.legit.ng— drop an email telling us what you want to write about and why. More details in Legit.ng's step-by-step guide for guest contributors.
Contact us if you have any feedback, suggestions, complaints or compliments. We are also available on Twitter.
Stay with Legit and keep track of the latest news in Nigeria!
The real reason we restricted Okada & Keke - Lagos state government | Legit TV
[embedded content]
CLICK HERE TO READ MORE FROM: General
Chuka (Webby) Aniemeka
Chuka is an experienced certified web developer with an extensive background in computer science and 18+ years in web design &development. His previous experience ranges from redesigning existing website to solving complex technical problems with object-oriented programming. Very experienced with Microsoft SQL Server, PHP and advanced JavaScript. He loves to travel and watch movies.
View More Articles
100 Most Popular News
1
2
Displaying
1 - 100
of
144