---
---
David Schwimmer is a prominent actor and director in the United States of America. Schwimmer became famous in 1990. It is on the Chicago stage, where he found great inspiration and more success. In his junior years, David mounted an off-campus invention of Alice in Wonderland that finally led to the initiation of the Lookingglass Theater Company.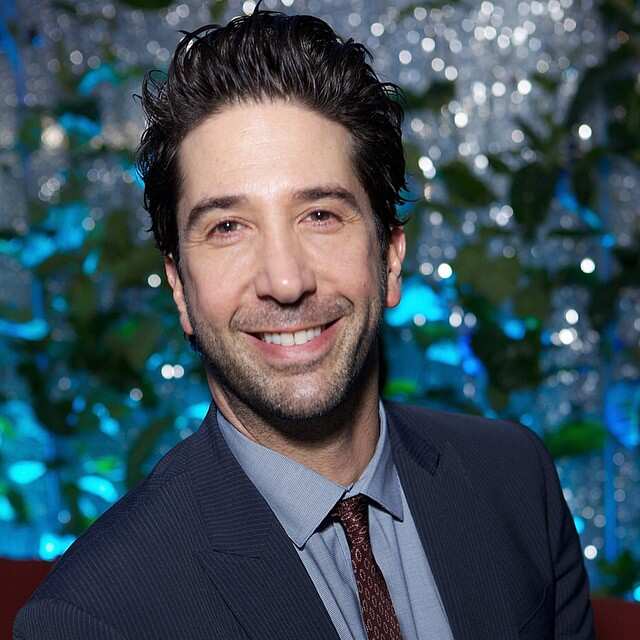 Image: instagram.com,@thedailyschwimmer
Source: UGC
He was born and raised by both parents, who were prominent attorneys in Los Angeles. David was best known for the role he played on the television sitcom Friends in the year 1994 to 2004. In 1984, he joined the theater department of Northwestern University in Evanston, Illinois.
Profile summary
Birth name: David Lawrence Schwimmer
Nickname: Schwim
David Schwimmer birthday: November 2, 1966
David Schwimmer height: 6' 1" (1.85 m)
Nationality: American
Career: Actor and Director
David Schwimmer Instagram: _schwim_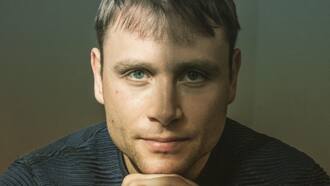 A quick look into the interesting life of Max Riemelt
David Schwimmer education
The actor schooled at Beverly Hills High School. This is where his acting path started. He was encouraged by his high school instructor to attend a summer program in acting at Northwestern University. After high school, he enrolled for a bachelor's degree in theater and speech at Northwestern University, Illinois, in 1988. After graduation, David Schwimmer formed the Lookingglass Theater Company in Chicago.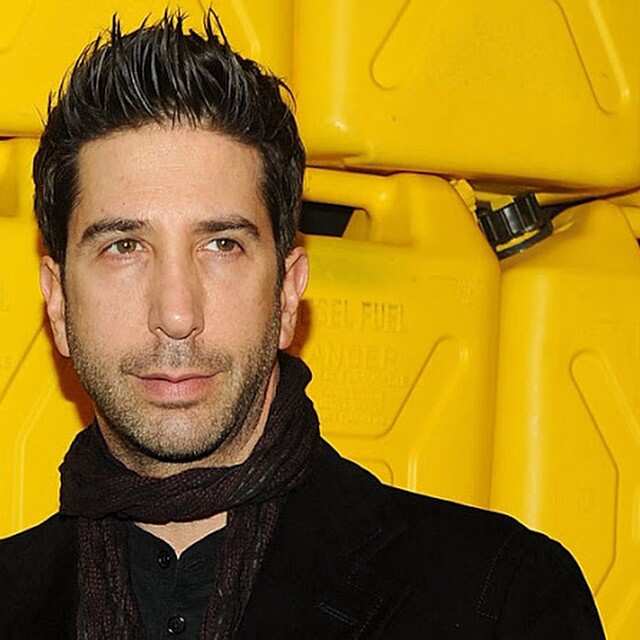 Image: instagram.com,@thedailyschwimmer
Source: UGC
David Schwimmer Movies
Here is a list of his movies:
Nothing But the Truth in 2008 as a Cast
Trust in 2010 as a Director, Producer
The Iceman in 2012 acted as an Actor
Big Nothing 2006 acted as a Cast
Duane Hopwood in 2005 as a Cast
Apt Pupil in 1998 as an Actor
John Carter in 2012 as a Cast
Run Fatboy Run in 2007 as a Director, Actor
Twenty Bucks in 1993 as a Cast
The Laundromat in 2019 as a Cast
Wolf in 1994 as a Cast
Six Days Seven Nights in 1998 as an Actor
Flight of the Intruder in 1991 as a Cast
Kissing a Fool in 1998 as a Producer, Actor
All the Rage in 1999 as a Cast
The Pallbearer in 1996 as an Actor
Picking Up the Pieces in 2000 as a Cast
Hotel in 2001 acted as a Cast
Fly Like Mercury in 2008 as a Producer
Humanoid in 2003 as a Producer
The Party Favor in 1995 as an Actor
That's Harassment in 2018 as a Producer, Cast
Crossing the Bridge in 1992 as a Cast
The Waiter in 1993 as a Cast
The Pitch in 1993 as an Actor
The Thin Pink Line in 1998 as an Actor
Shoot the Moon in 1996 as a Producer
Uprising in 2001 as an Actor
Breast Men in 1997 as an Actor
Since You've Been Gone in 1998 as a Director, cast
Nevermind Nirvana in 2004 as a Producer, Director
Irreversible in 2014 as a Producer, Cast
New Car Smell in 2005 as a Director
A Deadly Silence in 1989 as an Actor
Americana in 2004 as a Director
Madagascar in 2005 as a Cast
Madagascar 3: Europe's Most Wanted in 2012 as an Actor
Merry Madagascar 2009 as a Cast
Madagascar: Escape 2 Africa in 2008 as a Cast
Madly Madagascar in 2013 as an Actor
Band of Brothers in 2001 as a Cast
Police Squad! in 1982 as an Actor
Friends in 1994 as an Actor
Curb Your Enthusiasm in 2000 as an Actor
Friends Gag Reel: Season 9 in 2005 as a Cast
Entourage in 2004 as a Cast
American Crime Story in 2016 as an Actor
The Wonder Years in 1988 as a Cast
30 Rock in 2006 as a Cast
Episodes in 2011 as an Actor
ER in 1994 as a Cast
Little Britain USA in 2008 as a Director
Growing Up Fisher in 2014 as a Director, Producer
NYPD Blue in 1993 as a Cast
L.A. Law in 1986 as an Actor
Feed the Beast in 2016 as a Cast
Web Therapy in 2011 as an Actor
The Tracy Morgan Show in 2003 as a Director
Joey in 2004 as a Director
Blossom in 1990 as a Cast
The Single Guy in 1995 as a Cast
Monty in 1994 as an Actor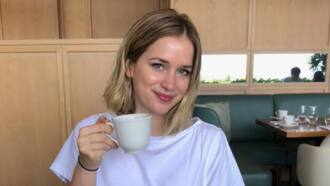 Know the beautiful Elizabeth Lail: Age, height, career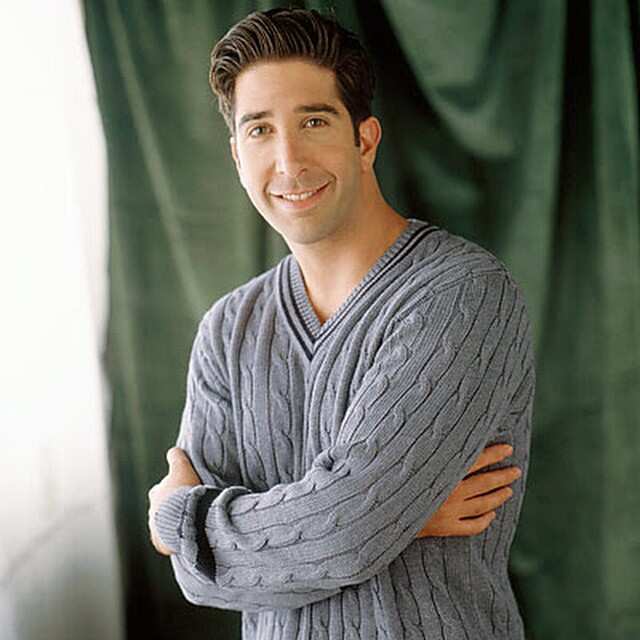 Image: instagram.com,@thedailyschwimmer
Source: UGC
Who is David Schwimmer wife?
Zoё Buckman is the only wife of the actor. Before she got married to him, Zoё was a waitress at Cuckoo Club in London. In 2007, she had an opportunity to serve David's table. Little did they knew that their relationship path was to start right away from that juncture. Buckman was a part-time artist and a photographer at that time. She left her London home and moved in with him to Los Angeles.
Is David Schwimmer married?
David married Zoe in June 2010 in a private ceremony. This was three months after announcing their engagement. However, there was no word out about their wedding date. Later in October 2010, they announced it to the public. Unfortunately, in April 2017, they announced their separation.
However, they have remained to be good co-parents to their daughter Cleo. They have also been thriving professionally, with David doing what he is good at, that is acting, and Zoe setting up exhibits. However, David Schwimmer friends have been wondering why the two separated, as they did not share much on social media about their separation.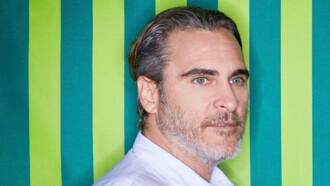 Top fascinating details about Joaquin Phoenix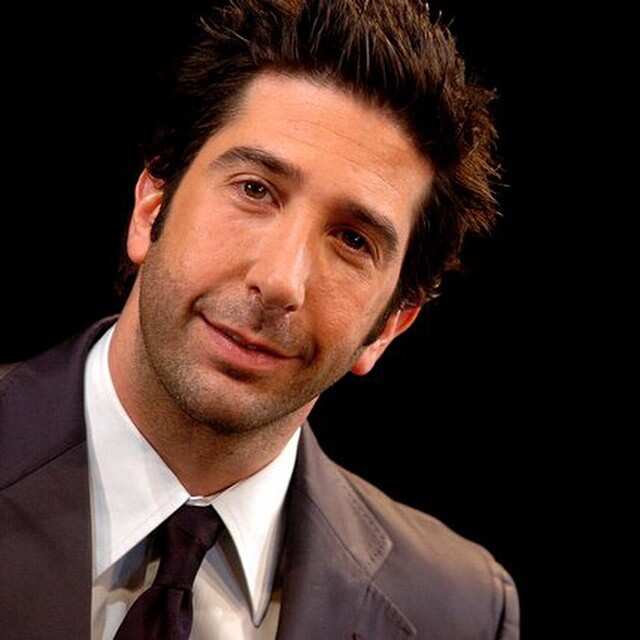 Image: instagram.com,@thedailyschwimmer
Source: UGC
David Schwimmer kids
On May 8, 2011, David Schwimmer and Zoё Buckman welcomed their daughter and named her Cleo. She is now eight years old. At that time, David Schwimmer age was 45 years. David and Zoё are doing a great job of keeping their only young daughter out of the limelight.
David Schwimmer awards
Here are some of his awards:
Audience awards
People's Choice 2003
Nickelodeon Kids' Choice 2004
Teen Choice 2004
Prestigious awards
Primetime Emmy in 2016
Screen Actors Guild in 2004
Art Directors Guild 2004
Directors Guild 1996
Hollywood Makeup Artist and Hair Stylist Guild 2002
Critics and Association awards
Viewers for Quality Television in 1995
GLAAD Media 1997
Online Film & Television Association in 2016
Television Critics Association 2018
International awards
American Comedy Awards, the USA in 1996
Aftonbladet TV Prize 2000
National Television 2004
Logie Awards 2005
Miscellaneous awards
TV Guide in 2000
Satellite in 2002
ASCAP Film and Television Music 2005
TV Land in 2007
Gold Derby in 2008
IGN Summer Movie 2012
BMI Film & TV 2012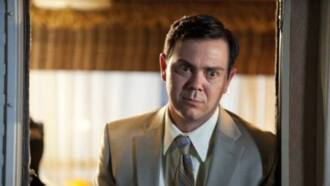 Joe Lo Truglio's personal life, profession, wife, height and net worth
David Schwimmer 2020
In February 2020, David's fans were surprised when the Friends star, David Schwimmer made a guest presentation at the National Television Awards that night. Presenting the award for New Drama, his presence made his fans delighted. Many of his admirers took to Tweeter to share their enthusiasm after unexpectedly seeing the Friends star appear on the stage.
David has been in the film industry for many years. He has won the hearts of many through his interesting movies. His championship has been an inspiration to many actors.
[embedded content]
CLICK HERE TO READ MORE FROM: General
Chuka (Webby) Aniemeka
Chuka is an experienced certified web developer with an extensive background in computer science and 18+ years in web design &development. His previous experience ranges from redesigning existing website to solving complex technical problems with object-oriented programming. Very experienced with Microsoft SQL Server, PHP and advanced JavaScript. He loves to travel and watch movies.
View More Articles
100 Most Popular News
1
2
Displaying
1 - 100
of
151