---
---
The move will generally affect apps that have not been updated in the past two years.
Although many will have been abandoned by their developers, owners will still use some of them frequently.
It is a consequence of iOS 11 being restricted to running apps written in what is known as 64-bit code.
The number signifies how much data a processor can handle at once - the larger the figure, the faster a computer can potentially operate.
Dropping support for 32-bit software lets Apple streamline its operating system and helps it run more quickly since it no longer needs to load software libraries to make sense of the older programs.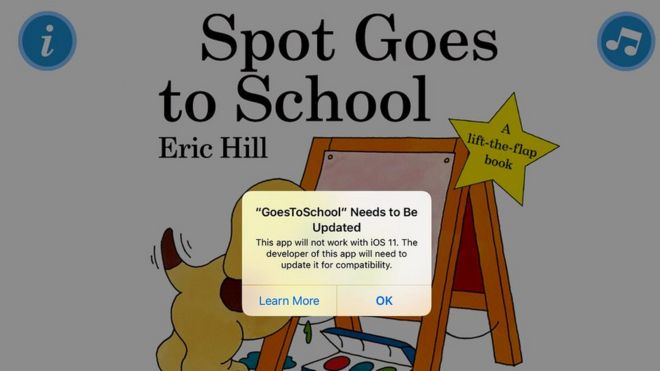 Many of the affected apps are games and educational titles
Apple has explained in the past that it is relatively easy for app-makers to reversion their products, and its App Store has rejected updates that lack 64-bit support since June 2015.
Even so, the move bucks a general trend for operating systems to support legacy software for longer periods of time.
"Two years is a very short period for something to become obsolete, even in the technology world where things move very fast," said Prof Alan Woodward, from the University of Surrey's computing department.
"What most vendors have done so far - and Microsoft is the biggest example of this - is to keep as many things as compatible as possible for as long as possible.
"It wouldn't have taken a huge amount of work for iOS 11 to have continued supporting 32-bit, so it's difficult not to conclude that Apple is really trying to force the pace and make people move on."
The iOS 11 update is due to be released shortly.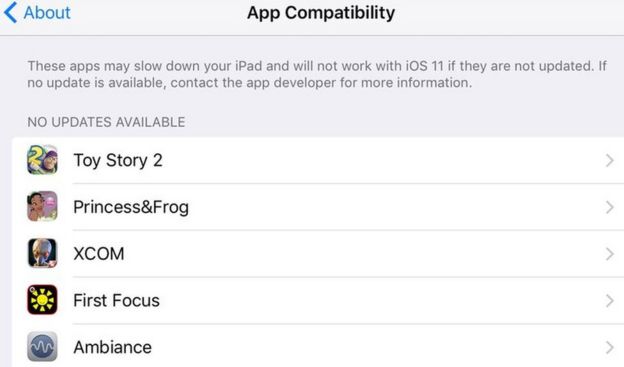 Many of the affected apps are by independent developers who have shifted focus to other projects. However, the list also contains software from more established publishers, including:
several Disney products, including its Winnie the Pooh Puzzle Book, Tangled digital book, and Princess & the Frog app
high-profile video games, including 2K's XCom: Enemy Within and Gears' Flappy Bird
American Express's Amex UK-iPad
several Penguin Books apps for young children, including its Ladybird I'm Ready to Spell and First Focus titles, as well as its Spot Goes to School interactive book
Some of these products were still on sale in the App Store at time of writing.
IPhone and iPad owners can find out which, if any, products they will lose access to by going into their devices' Settings menu, clicking the About button and then tapping the Applications subheading.
There are, however, benefits to installing iOS 11.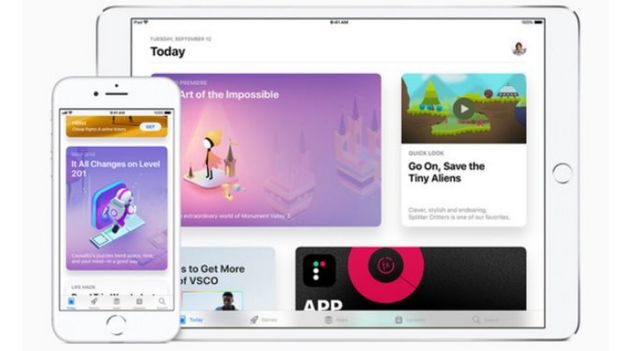 Among them are:
support for new augmented-reality apps, which mix together graphics and real-world views
a redesigned App Store that includes articles about some of the products and developers it features
improved voices for Siri
a "do not disturb" facility that activates when a device detects it is being used in a moving vehicle
"Of course, you don't have to upgrade to iOS 11, and in theory you could say people have a choice," said Prof Woodward.
"But in practice users are bound to go up to the new version, assuming their products support it."

100 Most Popular News
1
2
3
4
Displaying
1 - 100
of
327