Home
|
World
|
Africa
| MLF to celebrate Mugabe impeachment only if Zimbabwe is split into two states
---
---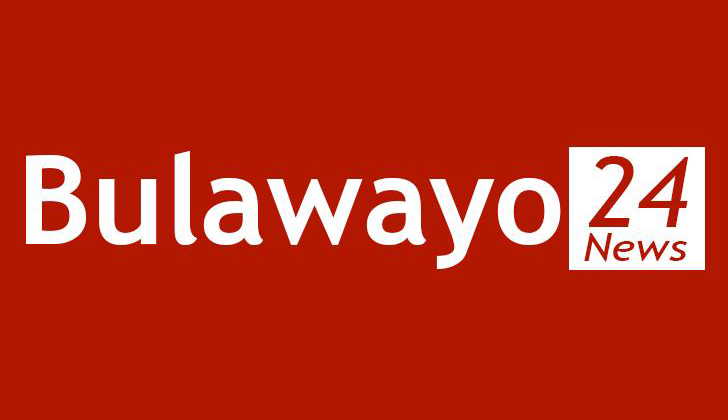 Mthwakazi Liberation Front has said the people of Matebeleland (Mthwakazi) will only celebrate the dethronement of Robert Gabriel Mugabe from power in present-day Zimbabwe, only when a two state solution is implemented immediately and with great urgency that it deserves as a way forward.
The party said Matabeleland (Mthwakazi) was annexed by Britain without any provocation in 1893, and subsequently incorporated through the RULE BY CONQUEST into a single unitary state system with Mashonaland (present- day Zimbabwe) without the consent of both its peoples.
"Mthwakazi will therefore not tolerate another thirty-seven (37) years or more of foreign domination at the hands of Shona people, whether led by ZANU-PF or any other party for that matter. Emmerson Mnangagwa has been the right hand man of Robert Gabriel Mugabe for the whole period of 37 years, serving as the Security Minister in Mugabe's office during the infliction of genocide, ethnic cleansing, rapes, torture, disappearances and all forms of brutality on the people of Matabeleland (Mthwakazi). Other despicable crimes included burying people alive in mass graves and disused mine shafts, as well as bayoneting pregnant women to kill their unborn babies in their wombs," said the party.
"Evil apartheid never degenerated to that kind of brutality throughout its history in South Africa. Emmerson Mnagangwa, together with his boss Robert Gabriel Mugabe and others within their drunken power similar to that of ADOLF Hitler which exterminated millions of Jews, are responsible for slaughtering more than 500,000 Matebeles. As a matter of fact, Emmerson Mnangagwa is one of the KEY ARCHITECTS OF GENOCIDE AND ETHNIC CLEANSING AGAINST THE PEOPLE OF MTHWAKAZI (MATEBELELAND). To this very day these people numbering more than half a million are still not buried, and they cannot be buried as the regime targets anyone undertaking such a cultural exercise on behalf their dead."
The party said just over ten (10) days, Dumiso Dabengwa and others were prevented from praying at one disused Mine Shaft in Bhalagwe, where hundreds of our people were thrown into the shaft alive.
"There can be no doubt that the Mine Shafts and MASS LIVE BURIALS in Mthwakazi are similar to the instruments of Gas Chambers though different in scale used by Adolf Hitler against the Jews. The perpetrators of these ghastly crimes against the Jews were brought to justice, and the hunt for some continues to this very day. How then can Emmerson Mnangagwa be rewarded with Presidency of present-day Zimbabwe (an imposed unitary state system which includes Matebeleland - Mthwakazi) not only by the ZANU-PF militia led by General Chiwenga, but similarly rubber stamped and approved by the entire world, whose leaders also include those constituting the African Union (AU) and the Southern African Development Community (SADC)?" said the party.
"Emmerson Mnangagwa is a BUTCHER of the people of Matebeleland (Mthwakazi). There is no way or time when he will be acceptable to the people of Matebeleland (Mthwakazi). If he is imposed by the ZANU-PF militia as the next President of Zimbabwe to continue as before inflicting crimes against the people of Matebeleland (Mthwakazi) through the instrument of RULE BY CONQUEST, then the entire international community needs to recognize and understand that the RIGHTS OF THE PEOPLE OF MATEBELELLAND (MTHWAKAZI) REMAIN RESERVED."
"The international community will have created what it calls and labels terrorist out of the entire people of Matebeleland (Mthwakazi). We will oppose this imposition and continuation of the RULE BY CONQUEST with everything at our disposal. We will not stand by and not only watch but witness the complete annihilation of the people of Matebeleland (Mthwakazi) in whatever format, be it psychologically, culturally, socially, economically, politically, educationally, infrastructural, developmentally and so on."
CLICK HERE TO READ MORE FROM: Africa
Chuka (Webby) Aniemeka
Chuka is an experienced certified web developer with an extensive background in computer science and 18+ years in web design &development. His previous experience ranges from redesigning existing website to solving complex technical problems with object-oriented programming. Very experienced with Microsoft SQL Server, PHP and advanced JavaScript. He loves to travel and watch movies.
View More Articles
100 Most Popular News
1
2
3
Displaying
1 - 100
of
251