Home
|
World
|
Africa
| Partners who join families abroad living the high life or secretly struggling
---
---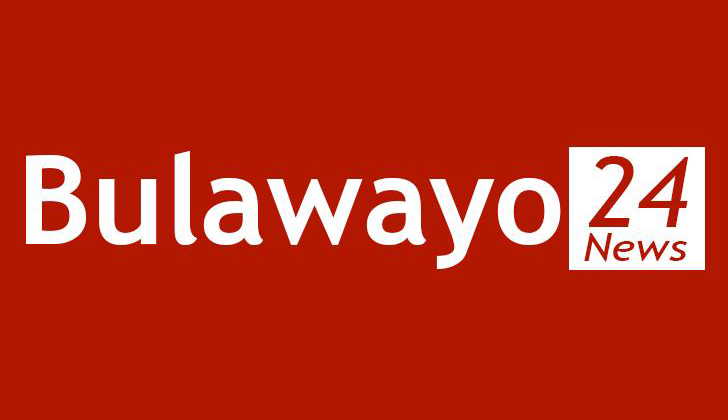 Most people have left their families to go abroad and work. The idea is if things work they will come back and take their families so that where they will be they will be there also. A decision to go abroad is a very serious decision and it takes a lot of sacrifices.  Families stand or fall with these decisions.
We must debunk the stereotype of expat partners as living pampered, protected lives. Joining you other half abroad comes with a lot of problems and challenges. Depending with the time you have spent apart there is a challenge of learning each other afresh.  
Patners pick new characters alone and try to fit them in your new found life. There is a rumour that people abroad are of lose morals do your partner joins you  with that in mind.  Adjusting from that kind of belief is mountain to climb
These prejudices explains  why so many partners struggle with a move overseas.
Expatriate partners have long been the envy of partners trapped on the treadmill of everyday life back home. The majority are following their partners on their work assignment abroad, so these people get to quit their jobs, escape Cultural rites and enjoy carefree expat lives – pampered by partners fine food and world travel. Right. Really.
Contrary to popular belief, the majority of going overseas to join their families are neither pampered by housekeepers, nor shielded from the stresses of adapting to life in a foreign culture. Daily tasks abroad can feel one hundred times more difficult to accomplish than back home, and life feels anything but easy and carefree.
These people are grappling with the loss of their career, identity and support network back home. They are losing their ability to maintain their Wonder Human façade – a persona they have likely worked hard to cultivate for years - and that can hurt.
They are thrown into useless jobs and are treated badly by both their new bosses and partners.  
There are man who can not share their money with their spouses. Some expect their spouses to contribute in every thing from food to rent. Equality shakes from pockets to household chores.  
Some men are shocked with this treatment and the foundations of the marriage are shaken to the core.
Of course, not all partners struggle and not all who struggle do so all of the time. However, I would be willing to bet that more expats experience periods of struggle than they, or we, tend to admit. Some are emotionally abused by their partners and the ere of the new environment is killing.  
 
It is highly surprising that the number diaspora who are afraid to appear anything less than perfectly well-adjusted.
Many feel they are somehow letting the side down by not knowing everything there is to know about living and loving globally… consequently, many simply do not want to question or speak up about the challenges of international relocation, so they slap a smile on their face that may remain frozen there for years.
This causes untold stress and suffering which breaks many hearts. Most newly joined families break up because of the pressures of rellocation.   
In mid-2016 Matilda's world was turned upside down following her husband's job transfer to London City. With two young children in tow, and none of the expat support infrastructure enjoyed by families of larger companies, Matilda's first six months in London were a nightmare. She could not understand what was happening to her and she started taking medication for anxiety and unexplained stomach problems. Little did She realise that her feelings represented a completely normal piece of the relocation jigsaw, and that taking medication to cope with the transition process was again, not uncommon. What made it worse she discovered that the husband was cheating and her world crumbled. With no one to turn to she turned to suicide.  
If anyone is still not convinced that expats do not always have it easy, you should remember that many suicides in the UK are committed by the new comers. 
partner resistance is named as the number one family challenge critical to global mobility right now.
Expatriate life, for women and for men, is a balance of both good times and bad times. The absence of supporting families makes the situation very bad.
Far from being enticed by the high life, those of us that sign up as expats more than once do so not because life abroad is easy, but because we typically love the stimulation of a challenge. There is something about overcoming seemingly insurmountable hurdles that energises us and makes us feel alive. We learn to overcome the worst of the tough times, so that we can better appreciate the best of the good times. Expat life is an adventure.
 
But the victims are the weaker ones.  They are reminded that they have been rescued from an economic dark hole. They are chided scorned  and ridiculed.  They are shocked with the change their partners have undergone. Life changing changes loss of love loss of passion and indeed total rejection and the feeling of loneliness.
Above all this  there are those left home who think money grows from the tree and continue pouring endless demands.
Relocating is indeed a serious decision to make. It is make or brake
Vazet2000@yahoo.co.uk
All articles and letters published on Bulawayo24 have been independently written by members of Bulawayo24's community. The views of users published on Bulawayo24 are therefore their own and do not necessarily represent the views of Bulawayo24. Bulawayo24 editors also reserve the right to edit or delete any and all comments received.
CLICK HERE TO READ MORE FROM: Africa
Chuka (Webby) Aniemeka
Chuka is an experienced certified web developer with an extensive background in computer science and 18+ years in web design &development. His previous experience ranges from redesigning existing website to solving complex technical problems with object-oriented programming. Very experienced with Microsoft SQL Server, PHP and advanced JavaScript. He loves to travel and watch movies.
View More Articles
100 Most Popular News
1
2
3
4
5
>
Displaying
1 - 100
of
522