Home
|
World
|
Africa
| 'ZEC is independent, Chamisa selected it!' claimed ED - you owe the nation, not Chamisa, free elections
---
---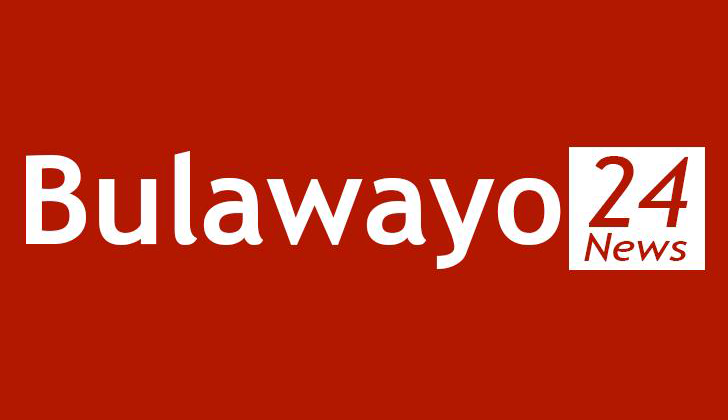 On the eve of the July 2013 elections, the then Minister of Justice and Parliamentary Affairs, Patrick Chinamasa, of Zanu-PF called a press conference, all foreign diplomatic missions in Zimbabwe were present. Chinamasa's message was simple, Zimbabwe's elections could not be postponed on the ground that the GNU had failed to implement the democratic because that was not true. He challenged the two MDC factions in the GNU no name one reform they had proposed and Zanu-PF had failed to implement.
As Minister of Parliamentary Affairs, Chinamasa knew that in the five years of the GNU MDC had failed to table even one proposed democratic reform. And true enough, MDC failed to name even one proposed reform because there was none.
The principal task of the GNU was to implement the raft of democratic reforms designed to stop the blatant cheating and wanton violence Zanu-PF had visited on the nation in the 2008 elections. It was for Morgan Tsvangirai and his MDC friends to implement the reforms and they had failed to get even one reforms implemented in five years. Not one.
Chinamasa called the press conference to remind the press and the diplomats that it was not Zanu-PF's fault that not even one reform was implemented in the five years of the GNU. Yes, Zanu-PF was taking full advantage of that MDC leaders are incompetent, corrupt and had sold-out big time; but who would not!
There a growing mountain of evidence showing that these elections are, once again, not going to be free, fair and credible. ZEC has failed to produce a clean and verified voters' roll, for example. ZEC is breaking the law by failing to produce a verified voters' roll at least one month before nomination day.
It is inconceivable how any election with no credible, clean and verified voters' roll can ever be judged free, fair and credible. Zanu-PF is blatantly rigging these election; this is obvious.
But, instead of addressing ZEC's incompetence and blatant disregard of the law and all the other teething problems turning these elections into a theatrical farce; Zanu-PF have once again turned to the same line of defence use in 2013. ZEC is independent according to the system we agreed with MDC; why did they agree to it if they were unhappy!
"There was a Tsvangirai party called MDC-T. Now we have MDC Alliance. MDC Alliance which is being led by Chamisa, MDC-T led by (Thokozani) Khupe,"  President Mnangagwa told his supporters.
"But this one called Alliance is the one complaining about Zec and the voters' roll.  Zec is a creation of the Constitution of Zimbabwe. Zec did not come from Zanu-PF. Zec comes from the country's Constitution. Zec is chosen and created by Parliament. In Parliament the parliamentary committee chose Zec.
"Chamisa was there and he is chairperson of the committee that selected Zec which he is complaining about now. There is no law that says there is a party that should tell Zec what to do. No. No Zec is created by the Constitution of the Republic and its composition is created and composed through a parliamentary committee and in that parliamentary committee Chamisa was one of the co-chairpersons that created and composed Zec.
"Zec is an independent commission!"
Therein lies the heart and soul of our problem: ZEC is NOT independent not as long as Zanu-PF continues to exert its undemocratic and corrupting influence over the commission by controlling its funding and hiring and firing of its staff, etc. The primary purpose of the 2008 to 2013 GNU was to implement the democratic reforms designed to cut these Zanu-PF octopus-like tentacles.
Whilst it is true that, of the GNU partners, the task of implement the democratic reforms fell of the MDC politicians. This is not to say Zanu-PF could not have implement, of course they could have submitted the proposed reforms. Indeed, all the parties of the Global Political Agreement (GPA), committed themselves to the implementation of the raft of democratic reforms.
"You can't expect us to reform ourselves out of power," retorted Professor Jonathan Moyo when he was asked why Zanu-PF was resisting pressure to implement the reforms.
So, having corrupted the country's state institution for its own selfish gain, Zanu-PF has not only claimed the status quo as fait accompli but, worse still, as the party's entitlement. The very fact that MDC leaders failed to change it when they had the chance to do so during the GNU and have since played the part in rubber stamping the rot, is not Zanu-PF's fault; they argue.
Of course, this a nonsensical and fallacious argument. The people of Zimbabwe's freedoms and human rights including the right to free, fair and credible elections are a God given birth right and inalienable. Zanu-PF did not have the right to erode these freedoms and rights in the first place. We would not the talking of implementing the democratic reforms to give ZEC, the Police, etc. their independence if Zanu-PF had not corrupted them in the first place!
President Mnangagwa talked of last November's coup as having transformed Zimbabwe to usher in a "new democratic dispensation". He promised to hold free, fair and credible election.
Of course, President Mnangagwa knew that not even one democratic reform agreed in the GPA had seen the light of day during the GNU. He therefore knew that ZEC, the Police, etc.; were NOT really independent and they will never be, not without first implementing the reforms.
Mr President, you owe a debt of duty to the people of Zimbabwe, not MDC leaders, to make sure ZEC is truly independent and these elections are free, fair and credible! You are accountable to the people of Zimbabwe for what you and your junta regime have done to make sure these elections are free and fair and the last thing they want to hear is that Zanu-PF is taking full advantage of MDC leaders' stupidity to once again rig the elections!
All articles and letters published on Bulawayo24 have been independently written by members of Bulawayo24's community. The views of users published on Bulawayo24 are therefore their own and do not necessarily represent the views of Bulawayo24. Bulawayo24 editors also reserve the right to edit or delete any and all comments received.
CLICK HERE TO READ MORE FROM: Africa
Chuka (Webby) Aniemeka
Chuka is an experienced certified web developer with an extensive background in computer science and 18+ years in web design &development. His previous experience ranges from redesigning existing website to solving complex technical problems with object-oriented programming. Very experienced with Microsoft SQL Server, PHP and advanced JavaScript. He loves to travel and watch movies.
View More Articles