---
---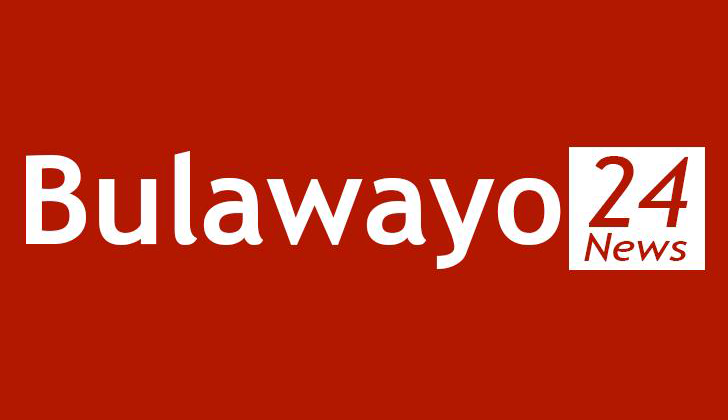 Is there anyone in troubled Zimbabwe who still believes that Mnangagwa/Chiwenga regime is a democracy? You better awaken from your dream and face reality before it is too late. Zimbabwe is now a military dictatorship. The kind that cannot be removed neither through the ballot or the courts.
It is khakistocracy as epitomised by the men in camouflage taking over all political institutions and policing. Since 15 November 2017 the army is more visible in the streets than the police. Is that not strange in a country which is not at war?
In a true democracy soldiers stay in the barracks and come out only if there is war or threat of it. But not in Zimbabwe where you meet fully armed soldiers in the street corners and even in politics, good examples being General Chiwenga (Vice President and Minister of Defence), General Sibusiso Moyo (Foreign Affaires Minister) Air Marshall Perrence Shiri (Minister of Agriculture)
Those who do not comprehend this simple fact ,hear ye! Zimbabwe shifted from civilian dictatorship to military dictatorship on 15 November 2017. That is when Zimbabwe Defence Forces  led by Rtd General Chiwenga, deposed former President Robert Mugabe through a military coup and replaced him with his (Chiwenga) stooge, Emmerson Mnangagwa.  
The military dictatorship will be worse than civilian dictatorship for even the simplest political political dispute will be solved by the gun. Forget about development. Military principles do create good invironment for investment.
Look how they have tried to conceal themselves as a "new dispensation" or, "new era" until that fateful day when the mask finally fell down and the real murderous military junta came out. Yes it was on 1 August 2018 when the military junta government set its army on innocent people to shoot and kill. Once a mass murderer always a mass murderer!
In Ndebele we say ufudu lutshekela oluphetheyo (a tortoise soils the one handling it) Britain that has been pampering and massaging the military junta is now calling for  the head of the coup master, General Chiwenga. Does the military junta care? Not at all. They will keep Chiwenga, after all he is the defacto President. Britain will rather keep its sanctions.
Americans have renewed the suctions and the military junta has scoffed at them. It does not not care at all. Business people who had promised to invest in the so called new dispensation have pulled out. But the military junta does not care.
For the Zimbabweans or the real owners of Zimbabwe as shona people call themselves, you have to live with this military junta government, facing the noose of the gun up until another general decides to stage another coup. Forget about elections and courts, no military dictatorship can be removed through those.
For Matabeles or those who are always referred to by the real owners of Zimbabwe (shonas)as foreigners or cockroaches, hear ye! You have two options. Its either; a) you listen to your fears and continue to be oppressed, tribally humiliated, tribally discriminated, dominated and subjected to physical and psychological genocide that would continue to slowly wipe out the whole nation. Its history, identify, languages and culture would disappear  20 to 50 years down the line. b)  listen to MLO's loud calls of independence and join us in our march to our independence
where Matabeleland shall be restored to its former glory. That is, the Jameson line border between Matabeleland and Mashonaland will be restored with our territory fully claimed, Matabeleland independency and sovereignty shall be restored.
For the first time after over 1
00 years Matabeles would be able to govern themselves, be in a position to have leaders of their own choice picked up from all Matabele tribes, be able to run their own social, economic and political affairs from Beitbridge border to Jameson Line border without being closed out by tribalistic shona gate keepers who are deployed in all strategic positions in Matabeleland to serve the evil purpose of the  shona Grand plan, live peacefully side by side with our neighbours including Zimbabwe.
MLO does not expect a smooth sail or walk in the park. The road to independence is never smooth. We know fully well that no oppressor in the world has ever volunteered to give independence to the oppressed. We are fully prepared for every bit and piece of object that our oppressor would throw at us. If it is stones that they will throw at us, we will pick some from the ground and respond in kind. If it is bricks, we will go to where bricks are found and respond in kind until our goal of independence is achieved. For the sack of freedom we are prepared to pay the highest prize.
Izenzo Kungemazwi!
Israel Dube
MLO Secretary for Information and Public Affairs.
All articles and letters published on Bulawayo24 have been independently written by members of Bulawayo24's community. The views of users published on Bulawayo24 are therefore their own and do not necessarily represent the views of Bulawayo24. Bulawayo24 editors also reserve the right to edit or delete any and all comments received.
CLICK HERE TO READ MORE FROM: Africa
Chuka (Webby) Aniemeka
Chuka is an experienced certified web developer with an extensive background in computer science and 18+ years in web design &development. His previous experience ranges from redesigning existing website to solving complex technical problems with object-oriented programming. Very experienced with Microsoft SQL Server, PHP and advanced JavaScript. He loves to travel and watch movies.
View More Articles