---
---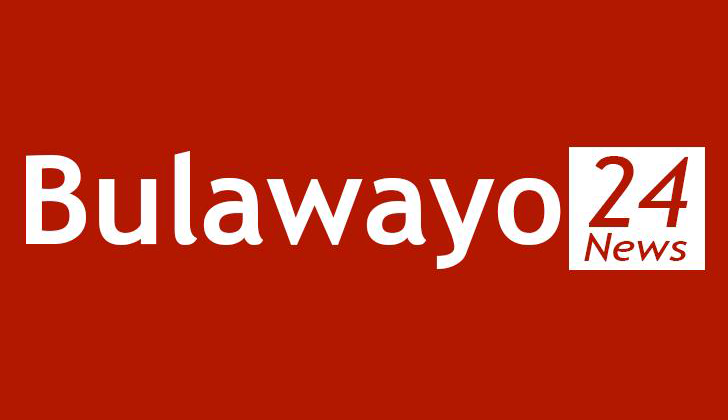 He was a power into himself, self-anointed emperor of the Zimbabwe Revenue Authority (Zimra) who ran the government entity with a sense of unparalleled corruption and impunity. To all intents and purposes, the man spend the 15 year reign at the helm of the organization creating a throne of bayonets on which he no longer wants to sit. This is symptomatic of the reeking culture of corruption, impunity and bigman syndrome on whose basis Mugabe ran the country and bequeathed.
Gershem Pasi is a former taxes director who was installed as the maiden Zimra commissioner in 2001 upon the amalgamation of the then departments of taxes and the customs. It was quite logical that the man be given the job ahead of Ranga Munyaradzi who headed the customs department given that the tax department collected the larger chunk of the country's revenue than the latter. His inaugural top structure encompassed Willie Shumba a former customs, Phelomina Ndlovu and Faith Mazanhi both former big wigs at the department of taxes. Within the first 10 years of his reign, he had dispensed with all of them for reasons best known to him. This is quite contrary to the manner in which revenue collecting agents are run elsewhere with the commissioner on contract and the rest as permanent employees. He made a follow up and brutally purge the organization of former higher ranking customs officers prominently Petros Shayanewako and Kgaugelo Mawana (details to follow).
Upon the initial installation of Pasi as the head of Zimra, the assumption was that he was running on five year contracts capped at maximum two terms. Alas, his first contract expired on 31 October 2006 and was tacitly renewed. His second one lapsed on 31 October 2011 and was again silently renewed. This seems to have become Mugabe's modus operandi as Augustine Chihuri, Hapyton Bonyongwe and Mariyawanda Nzuwa at the police, intelligence and public service commission respectively have similarly stay put for ages. That he has received an immediate order for recess thus requires close scrutiny. The man and his cohorts is accused of prejudicing the nation of customs duty through falsifying the models of their cars in order to undervalue the duty that they paid. It is alleged that this only came to light when he had an accident and upon investigation by security agents, it was discovered the luxurious car he was driving was registered as a modest Raum. This development on its own shows that the clique had developed dirty networks not only within Zimra but also with the Central Vehicle Registry, the clearing agents as well probably the Vehicle Inspectorate Department. Insiders though assert that there is more to it than meets the eye. They allege and provide wide ranging details of abuses of office committed by Pasi and his inner circle.
First of all the corrupt Pasi has been at the forefront of feigning his abhorrence of the very scourge of corruption. Under the thinly veiled accusations of corruption from his sidekick Robert Mangwiro, he kicked out multitudes of Zimra employees from Beitbridge border post in 2005. The premise of their cashiering was merely that they had started owning cars. The majority of the employees appealed their cases and have been reinstated and others heavily compensated for years of redundancy by taxpayers money. Insiders also allege that the root cause was Mangwiro's (then regional manager in region 2) hatred of some leading lights within the group whom he openly accused of behaving like they were at a college. Sooner Pasi found that he no longer needed to work with Shayanewako and Mawana, both former customs officer had risen to occupy managerial posts with Zimra. In his usual gung-ho approach, he fired the two with the labour awarding each of them crispy $100,000.00 compensation from the taxpayer's hard earned money!! He is rumoured to have said that he would rather pay Mawana a million dollars than continue working with him. Sure Gershem? At the present moment, lawyers' office are reeking with files of Zimra employees dismissed on flimsy charges which the authority's rag-tag legal department routinely losses to competent labour lawyers. As if Pasi's dolling out of cash like father Christmas and contempt of sound labour practices were not enough, in 2005 he terminated the contract of workers' union chairman, Walter Manyeza for no apparent reason giving a year's salary as a golden handshake.
Having removed some hurdles from the organization, Pasi commenced his self-succession gambit like Mugabe himself. With Mangwiro manning region 2 that covered the lucrative Beitbridge, Plumtree and Kazungula border posts as well Bulawayo, the looting reign began. Firstly, he would make sure that his trusted lieutenants and girlfriends get promoted or posted to the border posts. He covered up for Angie Mashiri (now regional manager herself) when she granted an importer (name withheld) a motor vehicle rebate when the latter's period of absence from Zimbabwe was still four months less of the at least two years required in return for a bribe in September 2003. He caused his guys to be deployed at the lucrative Beitbridge container depot, loot with impunity and share the spoils with their boss and perhaps with Pasi. The names of officers are known to this journo, to be released when the journalistic investigation on them is completed. Pasi went on to promote the corrupt Mangwiro, to director of finance, Mashiri, a regional manager and former police constable Charlton Chihuri to director loss control.
Corruption aside, Pasi's configuration of the Zimra's organizational and pay structures is nauseating to say the least in such a country under the magnifying glass of economic problems. Of all the parastatals in Zimbabwe, it is Zimra's work that is quite straightforward. On the contrary, a close look at the structure quickly reveals that he had four commissioners and five directors making an executive of ten himself included. Questions that quickly come to mind are that why not merge the investigations and corporate services directorate and serve taxpayers money? Why have directors when he you have departmental heads below then who could as well report to the commissioners? Even if you opt for directorship, why not combine finance, human resources and IT under one directorate of administration? Why shouldn't loss control and internal audit fall under one directorate or just report directly to board without a director? A further search down reveals that there thirty senior managers under these ten executives. These are senior employees occupying grades above seven but below directorship. Yet below them are still more grades of management that make the organization of less than 2,000 highly top heavy. That the Beitbridge border post has ten staffers with the designation of manager tells the grim picture that Zimra cast. Why has Beitbridge been upgraded into a region on its own?
And Pasi refused the rumour that he got paid $300,000.00 a month in remuneration, and could not comment on $40,000.00! He could well be getting the latter amount because if a grade seven employee like Shadreck Pfende, Lloyd Karonga, Mutasa and Tangwena who are not part of senior management used to get $4,0000.00 a month in 2014 , it is very possible that the emperor at number one could be getting tenfold these small boys' pay. In a country brimful with educated and experienced accountants, Pasi is comfortable hiring runs of the mill and pay them handsomely because they don't challenge his cavalier attitude towards finance and his unprofessional conduct. Apart from receiving the high salaries, the guys also used to receive handsome loans to buy houses of their choice and state-of-the-art vehicles. The question that comes is that can't this money be used to say the poverty-stricken workers of the other parastatals like the GMB or NRZ? Are these loans regularised by the Zimra board? Is interest on them at the market rate if at all?
It isn't that Pasi and company are the most corruptible of Zimbabweans, it is their proxy to the national purse that makes them vulnerable. That the wife of another former emperor-commissioner, Willia Bonyongwe suspended another emperor-commissioner and younger brother of yet another former emperor-commissioner Charlton Chihuri is yet another irony. For the generality of Zimbabweans, maybe the dawn of new lean, efficient and less-corrupt Zimra. Maybe because in Zimbabwe usually the more things change, the more they remain the same.
Ishemunoyoro "Joe Slovo" Mupokosera is an MDC Alliance member writes in a personal capacity
All articles and letters published on Bulawayo24 have been independently written by members of Bulawayo24's community. The views of users published on Bulawayo24 are therefore their own and do not necessarily represent the views of Bulawayo24. Bulawayo24 editors also reserve the right to edit or delete any and all comments received.
CLICK HERE TO READ MORE FROM: Africa
Chuka (Webby) Aniemeka
Chuka is an experienced certified web developer with an extensive background in computer science and 18+ years in web design &development. His previous experience ranges from redesigning existing website to solving complex technical problems with object-oriented programming. Very experienced with Microsoft SQL Server, PHP and advanced JavaScript. He loves to travel and watch movies.
View More Articles
100 Most Popular News
1
2
Displaying
1 - 100
of
123